Dan Mallin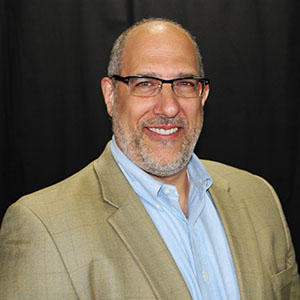 Managing Partner
and Founder, Equals 3
Alma Mater:
University of Minnesota
Carlson School of Management
United States
Area of Impact:
Marketing or Communications
Dan Mallin is a successful entrepreneur who has co-founded, led, and sold multiple firms that have focused on innovating within the product, marketing, and digital spaces. His venture Imaginet, which focused on reimagining the digital printing business, was acquired by 3M spinoff Imation in 1997. Eighteen months later, Mallin and his business partners reacquired Imaginet to refocus the business on using web applications to provide personalized communications to users. Imaginet was then acquired by the WPP Group in 2000.
Mallin also co-founded Spot Buy Spot to help media buyers in the advertising industry manage their advertising inventory. In 2007, Spot Buy Spot was sold to Comcast and its software company Strata Marketing. In 2008 Mallin co-founded Magnet 360, a technology-based strategy and marketing firm that was aligned with Salesforce.com. In 2017, the firm was sold to India-based IT firm Mindtree.
Presently Mallin is the managing partner and founder of Equals 3. Equals 3 utilizes the latest innovations in artificial intelligence and technology to serve a universal business challenge—allowing organizations to unlock data, unearth crucial insights, and enable knowledge workers to do their jobs better and faster.
At the University of Minnesota's Carlson School of Management, from 2002 to 2010, Mallin was a board member of the Carlson Brand Enterprise, through which undergraduate and MBA students act as marketing strategy consultants to real clients. Mallin has also been an Entrepreneur in Residence at the Carlson School since 2005, mentoring students, evaluating business opportunities, and participating in specific classroom activities.
Mallin has also contributed significantly to his local community. In 2005, Mallin was asked to become involved in the Minnesota Military Appreciation Fund by its founders. He was instrumental in developing and launching the fund; serving on its advisory board; and lending the board's technical, marketing, and creative talents to another tremendously impactful program in support of veterans' families. Since then, the fund has awarded nearly 11 million USD in grants to more than 17,000 recipients, which helps Minnesota's military families.
Mallin has been a tremendous supporter of the entrepreneurial ecosystem in Minnesota. In 2005, Mallin co-founded and subsequently led what has become the largest statewide new venture competition in the country: the MN Cup. His initial efforts included managing every detail of the competition launch, promotion, and execution. He and his co-founder expended thousands of hours during the launch of the competition, with every single entry reviewed and processed by them on a website Mallin built and managed. They enlisted dozens of sponsors, judges, and partners who became the solid foundation for a community-led partnership.
Since its founding season, the MN Cup has had more than 16,000 Minnesotans participate, given away 3.5 million USD in cash prizes, and seen its alumni go on to raise nearly 400 million USD in capital. It's not just the winners who benefit; all the participants learn how to run a better business and ultimately benefit all Minnesotans with a more energetic climate for economic development.
Mallin and his co-founder continue to volunteer their leadership for MN Cup while partnering with the University of Minnesota to transition the management of the competition to the Holmes Center for Entrepreneurship in the Carlson School of Management. They worked closely with university staff to build a sustainable home for their program within the university, where it continues to grow and leverage the broader resources of university.