Ralf Henrque Frinzi Toenjes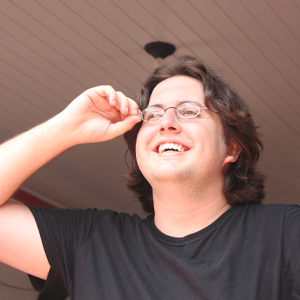 Co-Founder and President, Renovatio
Honoree Year:
2019
Alma Mater:
Insper
Brazil
Area of Impact:
Community or Social Impact
An entrepreneur and philanthropist, Ralf Henrique Frinzi Toenjes has helped provide eye care and glasses to thousands of people in Brazil and motivates others to blend personal success with positive outreach.
Ralf Henrique Frinzi Toenjes is responsible for implementing the German technology OneDollarGlasses in Brazil. Toenjes is the co-founder and president of Renovatio, a non-govermental organization (NGO) that has already raised more than 1.5 million reals (approximately 380,000 USD) in donations and more than 2 million reals (approximately 500,000 USD) in in-kind donations. Renovatio has donated around 25,000 pairs of glasses and 22,000 free eye exams to people in Brazil who cannot afford them. He has been responsible for the business model strategy, fundraising, and all external relations, including negotiating contracts and managing clients, suppliers, press, sponsors, and partners.
In the almost four years since Renovatio's inception, in addition to raising significant funds and donating glasses to tens of thousands of people in 20 Brazillian states, Toenjes has set up a bus with two ophthalmological clinics, as well as mobile clinics and a truck.
With the dream of reaching 1 million people in Brazil by 2021, Toenjes also founded VerBem, a social business that aims to democratize access to vision in the country. Today, VerBem has 27 employees with offices in São Paulo, Paraná, and Amazonas and has recently raised its Series A funding round from qualified impact investors in Brazil and abroad. VerBem has been a strong example of success in Brazil`s social business sector, showing that it is possible to build a sustainable and profitable business that can change the lives of thousands (and hopefully millions) of people.
Because of VerBem's success, Toenjes is frequently invited to talk at events, often at universities, and always aims to show that it is possible to change the world and get paid while doing so. Additionally, VerBem recently became an Enactus Brazil sponsor. Enactus is an international nonprofit organization that strives to improve the world through entrepreneurial action by providing college students a platform to create community development projects that place people's own ingenuity at the center of improving their livelihoods. Last October, he showed this example to more than 2,000 young leaders in the final day of the Enactus World Cup in California. In addition, Toenjes received a scholarship and is a program facilitator at Fundação Estudar (an affiliate of the Lemann Foundation to support Brazil's most promising young leaders) and has spoken at events such as the Enactus World Cup, Junior Enterprise World Conference, and TedX (São Paulo, Federal University of Triângulo Mineiro, and Petrópolis). In January, Toenjes was one of the young Brazilians invited to have lunch with Warren Buffet in Nebraska.