Phil Hayes-Brown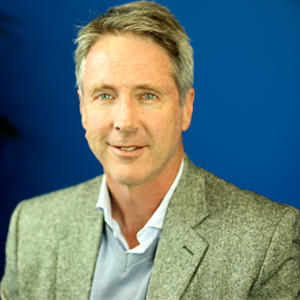 CEO, Wallara Australia
Honoree Year:
2019
Alma Mater:
Monash Business School - Monash University
Australia
Area of Impact:
Community or Social Impact
A former commercial lawyer and sports marketer, Phil Hayes-Brown has a vision to reach out to and engage the mainstream community through innovative partnerships and educational platforms that drive social change and help people with different abilities achieve their full potential.
Phil Hayes-Brown is the CEO of Wallara Australia, a nonprofit social purpose organization that works with 500 adults with different abilities who all aim to be the best they can be. He is inspired by his daughter Phoebe, 16, who has a moderate cognitive impairment and is non-verbal. Hayes-Brown applies the skills he acquired from working for 13 years with elite sporting leagues such as the National Basketball Association (NBA) and the Australia Football League (AFL) to help Wallara clients achieve their life goals.
Hayes-Brown's mission is to change the disabilities discussion so that we hear more about what people with disabilities can do rather than what they can't, and to partner with progressive-minded organizations to drive social change. Among his achievements are Wallara TV and Sages Cottage Farm.
WallaraTV is an in-house media team that captures and shares stories about disability and allows clients to tell their stories. The team has created seven 30-minute TV specials that have been shown nationally, and over 150 videos, all available on their YouTube channel; they have also been engaged by third parties to produce videos. The Victorian state government has recognized WallaraTV for rights promotion and advocacy, and the team is currently producing a series broadcast live on Facebook called Exploring Inclusion, in which Hayes-Brown interviews other community and business leaders to hear how they are driving inclusion forward.
Sages Cottage Farm is a 38-acre farm on Melbourne's Mornington Peninsula that helps teach life skills through farm activities. In just three years, the farm has become an award-winning wedding venue, has launched a café, and is building a horticulture precinct to provide high-quality training in hospitality and farm management. Visits have grown to 20,000 per year, and the vision is to make Sages Cottage Australia's most inclusive farm and set a new standard for inclusive tourism.
Another project that has had great impact is Wallara's Keep On Learning partnership with Monash University. This innovative program raises the capacity of tomorrow's teachers and schools and makes higher education more inclusive. For the past three years, Monash's pre-service teachers have partnered with a Wallara client with a cognitive impairment to learn how to teach numeracy and literacy. The service fills a critical gap in that pre-service teachers typically have zero exposure to people with special needs in their teaching course. The Wallara clients and families are thrilled to be able to participate in higher education, and the pre-service teachers learn about diversity and how to collaborate with their peers and adapt the techniques learned in the classroom to suit individual needs.
The numeracy and literacy success has now inspired an extension into the personal fitness stream, and Hayes-Brown believes anyone studying in a higher education program should be required to understand the diversity of the community through engagement like this.