Karim Baalbaki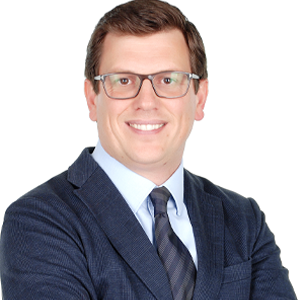 Chairman and Managing Director, BCI Holding S.A.
Honoree Year:
2019
Alma Mater:
American University of Beirut
Suliman S. Olayan School of Business
Lebanon
Area of Impact:
Manufacturing or Commercial Services
Karim Baalbaki is actively involved in globalizing his family's company, strengthening family businesses and entrepreneurial endeavors in the Middle East, and supporting education to refugees and marginalized members of society in the area.
Karim Baalbaki is the chair and managing director of Baalbaki Chemical Industries Holding SA (BCI), a leading manufacturer of specialty chemicals in Europe, the Middle East, and Africa (EMEA) region. BCI is a wholly owned subsidiary of the Baalbaki Group, a leading regional, family-owned conglomerate with interests in industry, trade, real estate, and finance.
At a time when there are few success stories from the Arab world being reported globally, Baalbaki has led his group's internationalization strategy in an industry dominated by global multinationals such as Dow, BASF, and Huntsman. Baalbaki took a local Levantine business and grew its regional footprint to include manufacturing facilities in the UAE, Egypt, and Turkey, and distribution and technical service facilities in Jordan and Lebanon. BCI's objective is to transform into a global player in the polyurethane industry over the next 10 years. With this goal in mind, Baalbaki acquired a production facility in Italy in 2016.
Baalbaki also led his family group's professionalization process, spearheading the initiative to separate ownership and management. He set up the company's first advisory board and drafted and communicated a document that organizes the family's relationship with the business. The Baalbaki Group is now recognized as one of the more advanced and professionally managed family businesses in the region.
Baalbaki is also greatly involved in his community. He has partnered with local organizations to initiate multiple community-related events and campaigns to raise awareness about civil matters.
For example, Baalbaki is eager to promote the need for the community in general and the business community in particular to realize the merit of "valuing the collective" again. He states, "The business community in Lebanon has been exceptional at individual success, but as we strive to create personal wealth, we have destroyed so much collective wealth." Through his involvement with the International College (IC) Alumni Association (ICAA), of which he is currently president, Baalbaki is working on many initiatives to spread this awareness back into the community.
Baalbaki believes in education's capacity to create a level playing field and reduce polarization in society. As such, he has led the ICAA's effort to set up a fund to support IC alumni with their university tuition. Baalbaki also regularly supports the Olayan School of Business (OSB) with lecturers and presentations on the topic of entrepreneurship and family business. His latest initiative with OSB is an annual summit, the first of which will be held in Febraruy 2019, on the peculiarities of entrepreneurial success in the Middle East's volatile environment.