Jim Ziolkowski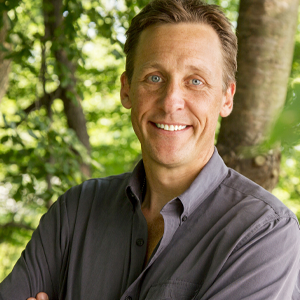 Founder, President, and CEO, buildOn, Inc.
Honoree Year:
2019
Alma Mater:
Michigan State University
The Eli Broad College of Business
United States
Area of Impact:
Community or Social Impact
Since 1991, Jim Ziolkowski's organization buildOn, Inc. has engaged corporate partners and economically disadvantaged communities to enable hundreds of thousands of children to receive an education.
Starting with nothing more than a vision, Jim Ziolkowski established buildOn, Inc., a nonprofit organization with the goal of breaking the cycle of poverty, illiteracy, and low expectations through service and education, both domestically and worldwide.
Ziolkowski graduated from the Eli Broad College of Business with a BA in financial administration in 1989 and left the financial management program within GE Capital to start buildOn in 1991. With buildOn, he created, managed, and grew an infrastructure that empowers urban youth to transform their neighborhoods through intensive community service. The organization also helps to change the world by building classrooms in some of the most economically poor countries globally. He enlists corporate partners to mentor students, share skills, and provide resources while simultaneously exposing those partners to a broader viewpoint in their own communities and worldwide.
The first school constructed by buildOn was in Africa in 1992. The school was built in Misomali, Malawi, with the hope of providing access to education for 150 students in a nation where the HIV/AIDS infection rate was up to 50 percent. Twenty years later, the village had constructed four more schools on its own, allowing more than 1,000 children to attend school each year. More than half of those students are girls, and now four of five chiefs in that region are women. The prominence of girls in the community is a direct result of the investment in education by buildOn and the community itself, helping unlock their potential through opportunities that buildOn initiated and cultivated. And it is just one community among scores around the world where Ziolkowski's dream has come to fruition.
Each day more than 177,000 children and adults worldwide attend one of 1,351 schools established by buildOn in developing countries with the aid of 2.2 million volunteer work days. In the United States, the nearly 5,700 students engaged in buildOn programs each month have offered 2.1 million volunteer service hours to date in their communities, with student participants graduating high school and attending college at a 97 percent rate.
Ziolkowski's group has been able to retain more than three dozen major corporate partners to support and participate in its efforts. Those partners include some of the world's biggest names in business, including Google, General Electric, Citi, Goldman Sachs, J.P. Morgan, McKinsey & Company, Salesforce, and NBC Universal.