Greg Rokos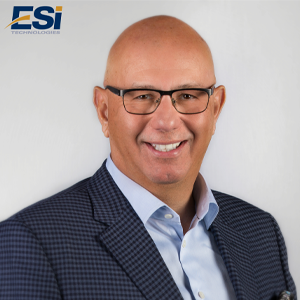 President and CEO, ESI Technologies
Honoree Year:
2019
Alma Mater:
Concordia University
John Molson School of Business
Canada
Area of Impact:
Technology
Greg Rokos is a leader who believes in enabling his employees to continuously develop their skills, enhance their expertise, and contribute to their community.
As the successful co-founder of ESI Technologies, Greg Rokos has witnessed firsthand the fundamental changes that are transforming the IT industry, as well as clients' challenges with the management and security of exponential volumes of data. Creating, collecting, managing, analyzing, and transforming data into meaningful, competitive insights is ESI's mission.
As a leader, Rokos has always given employees time and support to help them grow. Their initiative and growth are at the core of ESI's success and one of the accomplishments he is the most proud of. Rokos leads a team with deep multi-functional expertise in data storage, information management, security, network architecture, virtualization, systems management, business process re-engineering, and software development, which has led to a market-recognized leadership in advanced, transformational architecture. This is why in 2018, ESI launched its new employer brand Knowledge and Career Incubator, enhancing the consistent investment the company makes in developing its teams' expertise in a constantly evolving technological industry so that its workforce remains competent and capable of adapting to ever-changing market conditions.
Rokos' leadership style is one of transparency and flexibility; building and maintaining trust; and sharing power, responsibility, and rewards. ESI reflects Rokos' personal values of teamwork, respect, patience, passion, and integrity.
Rokos believes that a company, no matter how successful, needs to be anchored in its community. Additionally, he believes that people are stronger together and can accomplish much more as a team. As such, ESI employees are encouraged to support philanthropic initiatives for different causes such as mental illness, childhood cancer, and Make-a-Wish. Creating a culture of giving is about personal involvement, where people feel they can have a positive impact through their actions. As a strong supporter of children's health, Rokos has been an active member of the Montreal Children's Hospital Foundation board since 2003, including four years as the board's chair. He has been at the forefront of and a privileged witness to the building of a new world-class university health center aiming to bring care, research, and teaching closer together.
Rokos is also a strong advocate of higher education; he believes it inspires intellectual curiosity and fosters continuous learning, enhancing the capacity to adapt to change—a vital part of the IT industry's DNA. He serves his alma mater, Concordia University, as chair of the John Molson School of Business (JMSB) advisory board. Rokos leads the board's objectives to assist the dean of JMSB and provide insights on the business realities of tomorrow. The board's goal is to align higher education with socioeconomic realities, capable of capitalizing and succeeding in today's fast, global pace.