Amanda Healy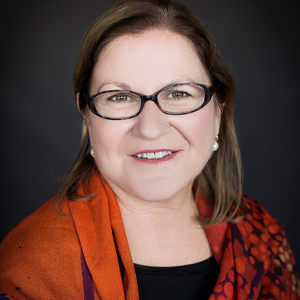 Managing Director, Kirrikin
Honoree Year:
2019
Alma Mater:
Curtin University
Curtin Business School
Australia
Area of Impact:
Consumer Goods or Services
After a successful career in mining, Amanda Healy turned to entrepreneurship. Her current businesses help Aboriginal Australians succeed by preparing them for jobs, creating art, and becoming entrepreneurs themselves.
For 30 years Amanda Healy forged a successful career in the male-dominated world of mining. She then started her own award-winning engineering company, which was so successful it was bought out by a multinational engineering firm looking to expand their mining operations in Australia.
Achieving these things as a woman in a predominantly male industry is remarkable. That she is also an Aboriginal woman makes her extraordinary. Indigenous people make up 3.3 percent of Australia's population but own less than 1 percent of businesses, with indigenous men twice as likely as women to be self-employed. In this context, Healy's feat in founding a successful engineering firm, and then investing in the startup of two impactful social enterprises, establishes her credentials as an inspirational indigenous business leader.
There are vast inequalities in the health, life-expectancy, education, and employment outcomes between indigenous and non-indigenous Australians. Healy is committed to making a contribution to overcoming this entrenched disadvantage, both in her own businesses and through her willingness to share her story and urge other business leaders to act.
After selling her engineering business in 2015, Healy recreated herself as a social entrepreneur. Her two current businesses are Kirrikin and Warrikal. Kirrikin creates wearable art that provides a sustainable income for Aboriginal artists in remote communities. Kirrikin is a for-purpose social enterprise, funding a range of development programs and profit sharing with Aboriginal artists. Warrikal is a mechanical maintenance business that provides professional mechanical support services to the resources sector. It employs approximately 120 people, at least 20 percent of whom are Aboriginal people. Both Warrikal and Kirrikin look to increase stable employment for at-risk indigenous youth in a number of ways such as creating mentorship systems, job-readiness training, and entry-level opportunities with positive support functions to maximize success.
One of the programs funded by Kirrikin in the past few years was Yirrigan Yorgas, a yarning circle (traditional storytelling/knowledge-sharing activity) and arts program run inside a prison for Aboriginal women who are incarcerated at a rate higher than any other group in Australia and are at greater risk of recidivism. Yirrigan Yorgas aims to connect indigenous women with their culture and teaches them how to create artwork that tells their story and has potential to lead to financial independence when they leave prison.
Healy positioned Kirrikin as a luxury brand, using high-end fabrics such as silk and cashmere, and charging a premium price for products, to honor the depth and beauty of indigenous culture and the quality of the artists' work.
Not satisfied with her own business success alone, Healy also seeks to develop and inspire other business leaders and social entrepreneurs. She recruits individuals with a genuine desire to develop in all aspects of their lives—people who have a vision to bridge the gap between cultures and who seek to develop their skills and share in the opportunities available to them.
The recently launched Kirrikin resort and swimwear line was featured in a special Aboriginal runway event in 2018 at the Perth Fashion Festival, one of Australia's premier fashion events. The event celebrated Aboriginal art, culture, and stories, and it provided an opportunity for the models and artists to promote themselves to the international fashion industry.
Healy is a frequent guest speaker at conferences and business forums. She has presented at Los Angeles Fashion Week and was a keynote speaker at 2018 Connect, the annual supplier diversity conference and trade show that aims to drive the inclusion of indigenous businesses in global corporate supply chains. Healy's success has been recognized through winning the prestigious 2014 Indigenous in Business Award at the Ethnic Business Awards; winning the 2016 Western Australian E-commerce award through the Export Council of Australia; winning the Creative Industries Award for WA in 2018; and being nominated as a national finalist in the Export Industry Awards for 2018.