Sherif Kamel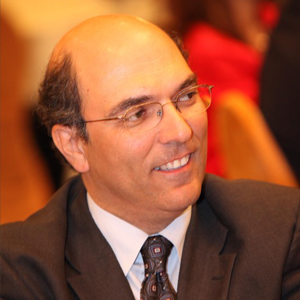 Professor of Management and Founding Dean, The American University in Cairo AUC School of Business
Honoree Year:
2018
Alma Mater:
The American University
AUC School of Business
Egypt
Area of Impact:
Education or Academe
A professor of management at The American University in Cairo, Egypt, Sherif Kamel transformed the school's culture by encouraging open dialogue between alumni, faculty, staff, and students and investing in promising entrepreneurs across Egypt.
Sherif Kamel is a strong advocate of diversity and inclusion, innovation, and empowerment. A renowned professor of management at The American University in Cairo, Egypt, Kamel fostered an environment of regular engagement and collaboration between different school constituents—faculty, staff, students, alumni, and the broader university community.
Through regular use of meetings, focus groups, and brainstorming sessions, he seamlessly and gradually created an open dialog on campus, which led to the proliferation of invaluable ideas. Many of these ideas were later translated into academic services and activities for students that aided business education delivery and improved knowledge in the classroom. Kamel organized the Council of the School of Business (CSB) to manage the ongoing process.
He also established the dean's strategic advisory board (SAB) from among global and local academic and business leaders with significant experience in academia, business, and government. The SAB was instrumental in creating opportunities for the school, including endowed professorships, scholarships, research funding, internships, executive education projects, networking, academic partnerships, and engagements with business and industry.
Kamel positioned the school as a catalyst for innovation by founding the Center for Entrepreneurship and Innovation, which invests in young promising entrepreneurs through business plan competitions, boot camps, and mentorships and by supporting startups. The center has become a leading educational partner in Egypt's entrepreneurship ecosystem and its Venture Lab is the country's premier university-based incubator.
Under Kamel's leadership, the school began investing in intellectual capital, discovery, and ambition through a number of funds intended to convert ideas with impact into practice. He also established two endowed professorships in banking and private equity with a total value of 3 million USD and more than 1.5 million USD in scholarships and sponsorship funds.
Kamel holds a PhD in information systems from London School of Economics and Political Science and is an Eisenhower Fellow and a Center for Global Enterprise Fellow. He is a member of the AACSB International Middle East Advisory Council and Eduniversal International Scientific Committee and is a founding member of the Internet Society of Egypt.