Sarah de Carvalho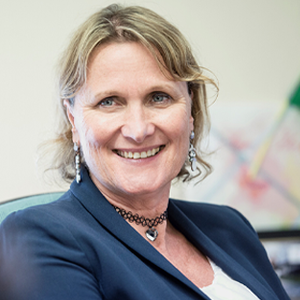 CEO, It's a Penalty Campaign
Honoree Year:
2018
Alma Mater:
University of Surrey
Surrey Business School
United Kingdom
Area of Impact:
Community or Social Impact
She has dedicated 25 years to protecting children around the world from abuse, exploitation, and trafficking, but Sarah de Carvalho isn't slowing down. Her "It's a Penalty" campaign relies on global cooperation, celebrity endorsement, and networking to reduce crimes against children.
Sarah de Carvalho founded the "It's a Penalty" campaign to protect children from abuse, exploitation, and trafficking. The campaign ran during the 2014 World Cup and the Rio 2016 Olympics and Paralympics and has contributed to a significant reduction in crimes against children in Brazil. In 2021 the campaign is running alongside Super Bowl LV in Tampa, Florida, USA.
During the Rio 2016 Olympic Games, Brazilian crisis lines received 5,051 calls reporting cases of child exploitation, and 11,252 calls were received during the 2014 World Cup. As part of the Rio 2016 Sustainability & Legacy program, it was one of the first child protection campaigns, alongside UNICEF, to be allowed inside the Olympic parks. London's Metropolitan Police heralded "It's a Penalty" as "one of the best crime prevention campaigns [they had] ever seen." To date, the campaign has reached a staggering 519 million people worldwide.
Some of the biggest names in sports support the campaign, including Olympic champion Usain Bolt, Paralympic champion Tanni Grey-Thompson, former footballer and BBC presenter Gary Lineker, Olympic champion Denise Lewis, former Rugby Union player Francois Pienaar, Olympic champion Cathy Freeman, former footballer Alan Shearer, and international football player David Luiz.
Looking forward, de Carvalho plans to run the campaign during eight major sporting events over the next five years, as well as advocate for key legislation against child abuse, exploitation, and trafficking globally.
Since founding "It's a Penalty," de Carvalho has learned the true significance of global cooperation and networking in order to achieve change and make a difference. As a social entrepreneur, she believes that collaborations and partnerships with a variety of different stakeholders are essential to making a lasting global impact. Technology has also helped de Carvalho's minimal team leverage partnerships and networks to garner amazing results and achieve a truly global reach without a global infrastructure.
Before moving into the nonprofit sector, de Carvalho produced television programs for the BBC and Sky, where she experienced a high profile within the industry and personal success. "However, something inside of me told me to take a different path," she said.
Her move to cause-based work was a risky one, with no script or blueprint: "But if I failed, at least I would have done so having tried." For de Carvalho, the risk paid off and she has spent the past 25 years protecting children all over the world.