Philipp Mackeprang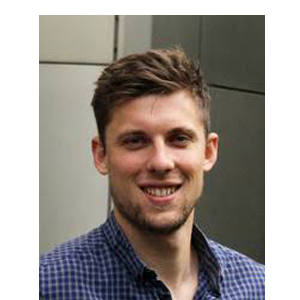 CEO and Co-Founder, Studydrive
Honoree Year:
2018
Alma Mater:
Maastricht University
School of Business and Economics
The Netherlands
Area of Impact:
Education or Academe
As co-founder of Studydrive, Phillipp Mackeprang has created a free study aid service and digital exchange platform that helps more than 350,000 university students across Europe achieve their academic potential.
After completing his studies at the Maastricht University School of Business and Economics, Philipp Mackeprang, along with Sven Gasper, founded Studydrive, a leading European student platform for sharing study materials. Studydrive offers students a platform for the digital exchange of study materials and access to thousands of documents such as summaries, lecture notes, and exam questions across universities.
Students benefit from the collective knowledge of courses from hundreds of universities and can easily follow up on lectures and be better prepared for exams. Mackeprang created a "Sharing is Caring" community where students help each other by sharing study materials and answering each other's questions. Diligent students are rewarded with credits for shared documents, which they can later redeem into rewards.
But like any successful startup, there were some challenges at first. During his time at Maastricht, Mackeprang co-founded a student sustainability organization called oikos Maastricht. He had a dream to create an online environment where students could share study materials and experiences. He started out with a simple Dropbox account named "oikos Box," to share study-related materials. Mackeprang promoted it to fellow students, and within two weeks it generated over 500 student users. It was quick and easy, and it received positive feedback.
As the Dropbox account grew, it became a challenge to maintain. So Mackeprang began to search for an alternative. The solution took shape when Mackeprang and Studydrive's co-founder Sven Gasper spent an exchange semester in Brazil. During a six-hour car ride to São Paulo, on the way back from Carnival in Rio de Janeiro, the two analyzed the success of oikos Box and figured out how to turn it into a sustainable business model where students wouldn't have to pay for the service.
Today more than 350,000 students use the Studydrive platform. It is free for students and can be accessed from any device. It is financed by partnerships with top employers who are able to target job-offer and internship postings to student groups that fit their employment needs based on interests and areas of study.