Margaret McGlynn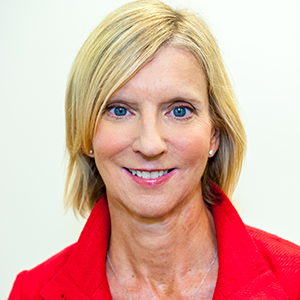 Founder, The Hempling Foundation for Homocystinuria Research
Honoree Year:
2018
Alma Mater:
University at Buffalo, State University of New York
School of Management
United States
Area of Impact:
Healthcare or Wellness
Losing her two sisters to a rare disease at a young age inspired Margaret McGlynn to focus her life's work on fighting the world's most horrendous and fatal diseases on a global scale.
Biopharmaceutical executive Margaret McGlynn's life mission to put others first and change the world one disease at a time began at the tender age of four. Her two sisters were diagnosed with the rare disease Homocystinuria (HCU). This devastating experience gave McGlynn the perseverance and determination to square off against the most horrendous diseases.
She credits her father and the time she spent working at his Buffalo, New York-based pharmacy with teaching her not only how to run a pharmacy business but also, and perhaps more importantly, how to succeed at the business of life. Her journey to make a difference began after graduating from the University at Buffalo, The State University of New York, with a BS degree in pharmacy and an MBA. Combining pharmaceutical knowledge with business acumen, she started a career that would ultimately go global.
In 1983, McGlynn began her 26-year executive career at pharmaceutical giant Merck. She became president of Merck Vaccines for four years, where she ran an 8 billion USD global business. With the impetus of bringing important new products to the market to help people live healthier, longer lives, she helped develop and market a portfolio of 14 vaccines to prevent HPV/cervical cancer, rotavirus disease, and shingles. She also established programs that teach patients the correct use of medications. Using her management skills, McGlynn helped Merck establish a "no-profit pricing policy" and distribution programs to sell medications at drastically reduced cost to countries with low incomes and/or high prevalence rates of HIV/AIDS. She ultimately retired as president of the Global Vaccine and Infectious Disease Division after serving in a variety of executive roles.
While a force to be reckoned with on the business side, McGlynn desired to move into the nonprofit sector. She left Merck in 2011 to serve as CEO of the International AIDS Vaccine Initiative (IAVI) for four years. Leading a nonprofit research and advocacy organization focused on developing a vaccine to prevent AIDS was an apt fit for McGlynn. There, she championed efforts to help citizens in developing nations where AIDS continues to devastate families and communities.
Recently, McGlynn founded the Hempling Foundation for Homocystinuria Research to fund researchers developing new treatments for the rare disorder that claimed the lives of her sisters at a young age. In its first year, Hempling Foundation issued two grants designed to combat the disorder: one to develop enzyme replacement therapy and the other to develop small molecule therapy. McGlynn is also developing a patient advocacy group to support affected families.
McGlynn is a member of the Orphan Technologies Board of Directors, president of the HCU Network America, and a board director at Vertex Pharmaceuticals, Amicus Therapeutics, and Air Products.