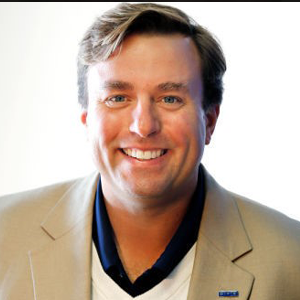 CEO, Dominion Payroll
Honoree Year:
2018
Alma Mater:
Virginia Commonwealth University
School of Business
United States
Area of Impact:
Healthcare or Wellness
David Gallagher honors the memory of his daughter as he works to combat the negative stigma associated with childhood depression and make a difference in the lives of teenagers across the country and around the world.
On March 16, 2014, Cameron Gallagher, the 16-year-old daughter of David and Grace Gallagher, completed her first half marathon, far behind the winner. Her parents rushed to her side to celebrate the finish. A powerful mission then took shape: to tell the world about the young lady who, seconds later, lay unconscious in their arms; she died that day from an undiagnosed heart condition. David Gallagher tries not to see the race as where they lost Cameron but rather as the birthplace of her legacy.
Soon afterward, the Gallaghers discovered an outline of their daughter's plan to create the SpeakUp5K run, designed to bring attention to childhood depression—an issue she wrestled with—and broadcast the urgent need to speak up about the condition, not remain silent.
Since 2014, Gallagher has made good on a promise to tell his daughter's story by establishing the Cameron K. Gallagher (CKG) Memorial Foundation to support depression awareness and research. Through the CKG Foundation, SpeakUp5K runs have drawn thousands of participants in Richmond, Virginia, and across the country, and even sent a team to participate in a triathlon in Germany.
Tens of thousands of dollars have been raised through these benefit runs. The Virginia Treatment Center for Children at VCU Medical Center received 50,000 USD, and thousands of dollars have gone to other organizations. Gallagher and his wife have become deeply involved in mental health issues, addressing audiences across the country with their story.
Gallagher serves as the board chair of the CKG Foundation, which benefits from his skills as a CPA and successful entrepreneur. The CKG Foundation aims to reduce the negative stigma associated with mental illness and has partnered with Virginia schools and mental health professionals to implement prevention-based programs and curriculum to provide education and initiate conversations among teens on depression and anxiety. The CKG Foundation has impacted nearly 24,000 teenagers and offers free mindfulness classes for teenagers at its offices, which also serve as a teen networking hub, running-group meeting place, and teen stress-free zone.
Gallagher is an exemplary Virginia Commonwealth University (VCU) School of Business alumnus who is committed to making local, regional, and global impact to better society through a community-based nonprofit organization. He also serves on a number of Richmond-area boards, including the Richmond Center Stage, the Visual Arts Center of Richmond, the Greater Richmond Chamber of Commerce, the Children's Museum of Richmond, and the Benedictine College Preparatory School. VCU awarded Gallagher the Edward H. Peeples, Jr. Award for Social Justice, for leadership in combating inequality and social injustice. In December 2016, he served as the graduation speaker for the VCU School of Business, inspiring over 2,500 people in attendance.