Damien Verdier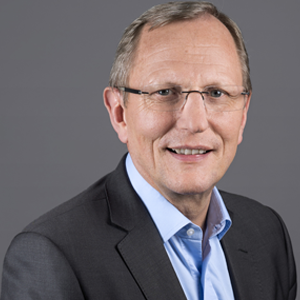 Group Chief Strategy, Organization, Research/Development and Innovation Officer, Sodexo
Honoree Year:
2018
Alma Mater:
Audencia Business School

France
Area of Impact:
Manufacturing or Commercial Services
Reducing food waste and advancing gender equity and inclusion are just two of the key ways that Sodexo executive Damien Verdier is making an impact around the world.
Damien Verdier has been instrumental in helping Sodexo, a French food services and facilities management company, honor its commitment to making the world a better place. He has helped implement Sodexo's CSR roadmap titled "Better Tomorrow 2025." A French native, Verdier graduated with a master's degree from Audencia Business School and joined Sodexo in 1979. He has held various roles in the company, most recently chief strategy, organization, R&D, and innovation officer since 2013, a member of the Group Executive Committee since 2005, and a sponsor of Sodexo's CSR initiatives since 2008.
As Sodexo's CSR champion, Verdier was instrumental in committing Sodexo as Audencia's CSR research chair. Central to its CSR mission, Sodexo strives to improve employees' quality of life; promote local development and fair, inclusive, and sustainable business practices; and fight hunger and malnutrition and drive diversity and inclusion as a catalyst for change.
As a member of Sodexo Group's Executive Committee, Verdier has played an active part in deploying gender equality initiatives. Sodexo is the world's 19th-largest employer and more than half of its employees are women, making gender equality and the advancement of women central to the company's economic, social, and environmental development. With its extensive global supply chain, Sodexo also makes it a priority to work with women-owned small enterprises and encourage suppliers to embrace gender inclusion.
Verdier also is president of the International Food Waste Coalition (IFWC), established to address the social issues of food waste, including its impact on people. Although the coalition drives actions to reduce food waste, its ultimate objective is to bring real change that will help create a more sustainable future for people and society. Under the IFWC, Verdier piloted the SKOOL project to help schools adopt approaches to reduce food waste and encourage children to do their part. The program ran in six schools in three countries. More than 1,350 children were directly impacted and 1,400 indirectly, and an average of 14.3 percent food waste reduction was achieved, resulting in 2.5 tons of food waste avoided.