Zibu Mthiyane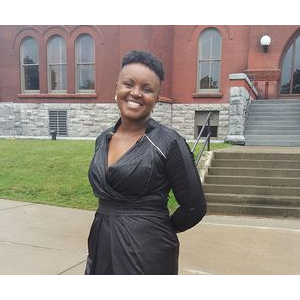 Founder, MMC SA
Alma Mater:
University of Stellenbosch
University of Stellenbosch Business School
South Africa
Area of Impact:
Social Enterprise
Growing up in an underprivileged family and as a child of apartheid in South Africa, Zibu Mthiyane's early years were rife with harsh realities and complexities. Though she had a disadvantaged path and was a teenage mother—with now six children in total—Mthiyane is a successful entrepreneur, businesswoman, and mentor to many. Her inspiring story is one that resonates across South Africa, within the University of Stellenbosch Business School (USB) community, and in greater society alike.
Although she successfully graduated from high school, Mthiyane soon after realized the realities of being a woman of color, without resources, in South Africa. Through diligence and ingenuity, she was able to complete a bachelor's degree in communications and then set her sights on business school. From there, Mthiyane credits her rise to the top of the corporate world to the completion of her MBA at USB.
During her time at USB, Mthiyane showed tremendous dedication and perseverance to her studies, to her presence as a class leader, and, perhaps most impactful, to the founding of two women-empowering businesses. Her first, of which she serves as founder and CEO, is Zoluhle Group, a fully women-owned preferred supplier company for the Passenger Rail Agency of South Africa. In a country where the last train was manufactured more than 40 years ago, Zoluhle serves as a primary supplier for rolling stock for the largest rail manufacturing project in Africa today.
While her work and ingenuity founding Zoluhle has value and merit in its own right, the second organization, MMC SA, is making an immeasurable difference in poor communities struggling to survive in a challenging emerging market environment. A member-led women's development club, MMC trains and empowers rural women in South Africa to establish up their own businesses.
MMC a publicly owned startup. In a country where inequality continues to be a challenge, MMC alters the female demographics' numerical majority by overcoming the challenge of being an economical minority. Through innovative business structuring, MMC owns home and personal care brands that are manufactured by black-women-owned organizations and then distributed through direct marketing channels to communities. Women in rural communities who previously only consumed brands now can own the brands they consume and earn an income.
Within four weeks of its launch, MMC had a membership of almost 500 women, joining hands to build an organization that has societal good at the core of all of its services and products. In a country where most of the retail industry is struggling to achieve black ownership without compromising shareholder value, MMC not only helps women meet the BBBEE (broad base black equity empowerment) requirements but transforms this aspect into a competitive edge for all partner organizations.
For her efforts with both MMC and Zoluhle, Mthiyane was selected as a 2015 Mandela Washington Fellow as part of U.S. president Barack Obama's Young African Leaders Initiative (YALI). This initiative provides support and mentorship for the fellows recognized for the roles they play in developing their communities and contributing to their country's advancement. Mthiyane was also named an Abe Bailey Scholar during her studies at USB. In light of Mthiyane's efforts and recognitions, in 2015 she was also named as one of South Africa's Top 40 Women Under 40 by Business Daily.