Tawni Cranz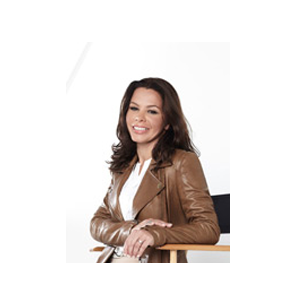 Chief Talent Officer, Netflix
Alma Mater:
Claremont Graduate University
The Peter F. Drucker and Masatoshi Ito Graduate School of Management
United States
Area of Impact:
Mentorship or Leadership
As chief talent officer of Netflix since 2012, Cranz has led a talented team that maintains the company's unique corporate culture, hires new talent, and keeps the organization lean and flexible despite enormous growth. Cranz ensures that the organization remains results-driven and innovative, while its employees maintain work-life balance. She is known for managing creative workers and being a part of a leadership team that constantly innovates and changes the way we consume entertainment and media.
The only woman in Netflix's leadership team, Cranz was behind Netflix's decision to offer unlimited time off for new parents within the first year of a child's birth or adoption. This policy allows parents, both men and women, to spend quality time with their child in the first year and return to work to tackle new projects. This practice is not common in the corporate world, where the amount of parental leave is set, and its application to both mothers and fathers allows for broader parental involvement than traditional policies do. This innovative policy has both organizational and societal implications, recognizing the responsibilities of a parenting partnership and representing Netflix's values on work-life balance. Cranz has said that Netflix wants its employees to have the flexibility and confidence to balance the needs of their growing families without having to worry about work or finances. Policies such as this put Netflix at the forefront of organizational change as it relates to the productivity of its employees.
Cranz has been with Netflix since 2007. Since then, she has seen the organization transition from online DVD rentals, to streaming content online, to expanding to the global market, and now to content creation. Cranz has been on the forefront of the strategic changes within the organization and has managed the talent pool that makes Netflix a household name.