Sheri Governo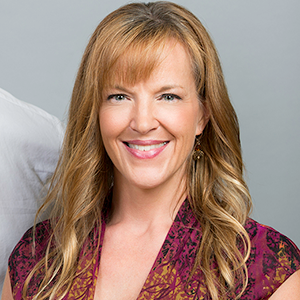 Co-founder and COO and Vice President, Business Development and Administration, Exigence Technologies
Incorporated
Alma Mater:
University of Manitoba
I.H. Asper School of Business
Canada
Area of Impact:
Healthcare or Wellness
Sheri Governo's trajectory is one that inspires many embarking on their second or third professions. Utilizing leadership skills from a diverse knowledge base, Governo has won accolades in her origins in music, in her years as a respiratory therapist and manager of patient care for the Health Sciences Centre and Winnipeg Regional Health Authority, and now in her role as co-founder at Exigence Technologies.
For Governo, innovation is ingrained in her outlook on most everything, and in her work, it means new ways and new business models. In her position as a clinical service leader with the Winnipeg Regional Health Authority, she imagined something entirely new for the department: a respiratory therapy consult service that could meet the specific care and education requirements of a high-risk patient population. It is through her vision that this service continues at the Health Sciences Centre to this day.
Governo's entrepreneurial spirit started when she was young. As the only girl on her softball team, and the only girl in her high school to take woodworking, electronics, and drafting, she is familiar with embracing and changing the notion of the status quo. In both her academic and career worlds she has taken a place at the table on committees that contribute to student communities and the wider health community at large. Her ability to shift from the ground floor to the boardroom is exceptional. Now, through ingenuity and perseverance she is poised to launch the next generation in antimicrobial technology.
Starting Exigence, Governo left a blossoming career, with unlimited upward mobile possibilities at a large healthcare organization to take on the biomedical world in a two-person tech startup. As co-founder and vice president of business development with Exigence Technologies, Governo has established key business development leads with multinational strategic partners with combined revenues of more than 365 billion USD. She is a force in a start-up company that has grown from a two-person team to 11 staff members in 14 months.
Today, Exigence's technology has the potential to have a global impact on the problem of antimicrobial resistance and healthcare-associated infection. Antimicrobial resistance is a worldwide crisis and is the primary reason the Centers for Disease Control (CDC) and the World Healthcare Organization (WHO) have mandated the reduction in the use of unnecessary antibiotics and are seeking solutions that do not increase bacterial resistance. It has been estimated that by 2050, antimicrobial resistant infections will take more lives than cancer, and Exigence's technology kills such microbes on environmental surfaces without the need for antibacterial solvents and/or liquids. Such advancements will undeniably result in having a global impact on human and animal health.
While a lot of the business impact at Exigence is yet to come, the company has already had a national and global influence. Individually, and on behalf of Exigence, Governo has been a featured presenter at investment and industry-specific forums in North America, Europe, and the United Arab Emirates. Some such appearances have been at the 2015 Vancouver Financing Forum; the 2015 Agri Investment Forum in Toronto, Canada; the 2015 Agri Innovation Showcase in St. Louis, Missouri, USA; and the 2016 Global Forum for Innovation in Agriculture in Abu Dhabi.
Additionally, the company was profiled by Lux Research and the Oil & Gas Innovation Center in the United States and has asked Governo to speak at their annual event in spring 2017. Her team was a semifinalist in the global NOVA Innovation Competition in Saint Gobain, France, and a finalist in the global Sofinnova Renewable Chemistry Startup Competition in Montreal, Canada.
The global scientific world is taking notice of Exigence's technology today for society's benefit tomorrow.