Scott Budnick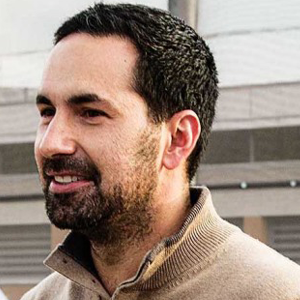 Founder and President, Anti-Recidivism Coalition
Alma Mater:
Emory University
Goizueta Business School
United States
Area of Impact:
Community or Social Impact
For his work with youth in the criminal justice system, Governor Jerry Brown named Scott Budnick California's Volunteer of the Year for 2012. In August of 2013, Budnick was appointed to the Board of State and Community Corrections (BSCC) by the Speaker of the Assembly, John Perez.
In 2013, Budnick launched the Anti-Recidivism Coalition (ARC), an organization of very high-achieving, formerly incarcerated young adults who work to support one another and stop the flow of men and women into the criminal justice system. The mission of the Anti-Recidivism Coalition (ARC) is to change lives and create safe, healthy communities by providing a support and advocacy network for, and comprised of, formerly incarcerated men and women. To accomplish this mission, ARC provides services, support, and opportunities to currently and formerly incarcerated individuals, and advocates for fair policies in the juvenile and criminal justice systems.
In his previous career, as executive vice president of Todd Phillips' production company, Green Hat Films, Budnick executive-produced many successful comedies, including the highest-grossing rated-R comedies in history, The Hangover series.
Outside of film, Budnick is a fierce champion for children in need. Budnick is a teacher and serves on the advisory board for InsideOUT Writers, the board of the Los Angeles Conservation Corps, and the advisory board for the Loyola Law School, Center for Juvenile Law and Policy.
When asked, Budnick identified ARC as a collection of redemption tales, a vehicle for the "real experts" to articulate who they once were and why and how they came to no longer be that person. "When they tell their own stories," Budnick says, "that's where the magic happens." In that sense, he is a casting agent again, combing through all his jailhouse visits, the decade of relationships he has cultivated with gangbangers and drug dealers, to identify the best and the brightest—the ones with the charisma, the self-awareness—to serve as ARC's public face. "His brain is like a Venn diagram," says Ryan Lo, who was released last fall after serving 23 years for a murder he committed at age 17 and now answers ARC's phones. "In his head he's assessing you—your personality, your skills— and seeing which circles you fit into and where those circles overlap."