Rahul Pushp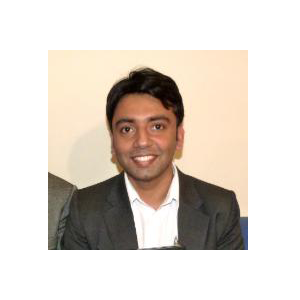 Co-founder, I-Solarlite
Alma Mater:
University of Liverpool
Management School
United Kingdom
Area of Impact:
Consumer Goods or Services
Rahul Pushp is the co-founder and director of i-Solarlite, a company whose aim is to replace traditional, dangerous methods of lighting, such as candles or kerosene lanterns, with eco-friendly solar lamps. The Indian government has already banned kerosene usage in most parts of the country, but in the absence of reliable resources, villagers are forced to buy kerosene from the black market at three times the actual cost. Pushp wanted to find safer and cheaper alternatives to Kerosene, so he started to design a range of solar lanterns.
i-Solarlite has a huge impact on the communities that they supply:
The smoke produced by the traditionally used kerosene-fueled lamps is incredibly dangerous and can cause debilitating respiratory illnesses. The World Health Organization estimates that one rural family in regions where the fuel is used consumes the equivalent of one packet of cigarettes in kerosene smoke every day. Every year, 20 million people die (most of them under the age of 14 years) from spillage or accidents caused by kerosene or from the respiratory disease caused by inhaling the dangerous black smoke. i-Solarlite helps eradicate the root cause of both the accidents and the diseases.
Villagers currently using i-Solarlite have reported many benefits to their daily lives: their household income increases two- to threefold, as they are able to work efficiently during darkness; school children are also able to safely complete their homework during the evening hours; and pollution from the kerosene smoke is dramatically reduced and daily activities such as temple chants can be undertaken effectively.
i-Solarlite has moved manufacturing to the affected regions themselves (Bihar and Uttar-Pradesh), providing not only a viable lighting and power solution but also employment in an area where jobs are hard to come by.
Designing and manufacturing the lanterns themselves has allowed i-Solarlite to be adaptable with their business model. Their low price base and consistency in quality was important when working with people on or below the poverty line, particularly for non-government organizations working in remote regions in India, Nepal, and Nigeria.