Mark Crea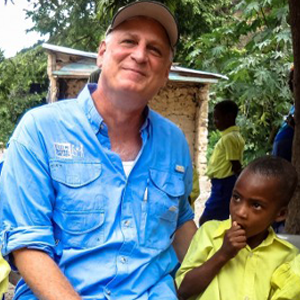 Executive Director and CEO, Feed My Starving Children
Alma Mater:
University of St. Thomas
Opus College of Business
United States
Area of Impact:
Community or Social Impact
Mark Crea, executive director and CEO of Minnesota-based nonprofit Feed My Starving Children (FMSC), is a passionate, driven humanitarian who feels he has the greatest job in the world. He has become a global force in the fight to end hunger. In the 12 years he has led FMSC, the Christian organization has seen a 48-percent average year-over-year growth.
Last year, FMSC volunteers assembled 272 million MannaPacks, vitamin- and mineral-rich rice- or potato-based food packs that are shipped to starving children and families in nearly 70 countries. Over one million volunteers gather at packing sites each year to live out the values of service, community, and compassion that FMSC stands for. In 2015, more than 745,000 kids were fed for an entire year. FMSC partners with hundreds of relief organizations to ensure that over 99.7 percent of all packed meals reach the hungry. Crea's mission: The kids and families must know that they are loved, they are not forgotten, and they have worth.
The nutritious meals are a result of an innovative business collaboration. The MannaPack rice meal was developed by Cargill, Pillsbury, and General Mills food scientists and is made of rice, textured soy protein, dehydrated vegetables, and 20 vitamins and minerals. Both potato formulas were developed by a nutritionist in Chicago. Potato-D was designed to help manage rehabilitation from diarrhea, "a death sentence to children in Third World countries," states Crea.
Since 2003, over 1.2 billion meals have been packed and distributed. Churches, businesses, community groups, and schools in more than 35 states have hosted food-packing events as a way to foster teamwork and unity while making a real difference in the fight to prevent and reverse malnutrition. FMSC provides guidance and logistics while local donors and volunteers provide funds and labor to pack the meals.
For the past 11 consecutive years, FMSC has achieved a Charity Navigator four-star rating, placing it in the top 1 percent of more than 8,000 nationally rated charities for integrity and trustworthiness. More than 90 percent of total donations go directly to feeding kids. When Crea started at FMSC, the annual budget was 670,000 USD. He has grown the annual budget to over 48 million USD today through strategic partnerships and an entrepreneurial spirit that targets communities with the greatest ability to engage in volunteering, those with the best transportation to support the shipping process, and global organizations with the integrity and tenacity to ensure that the MannaPacks reach the hungry.
FMSC plays an essential role in the University of St. Thomas strategic plan, which places an educational priority on instilling a culture of service within the student body. For the past two years, UST has staged the Tommies Together FMSC MobilePack event for St. Thomas students, faculty, staff, alumni, neighbors, and friends. Over 100,000 meals were packed at each of the spring events. The packing experience is a mainstay for St. Thomas and many educational and faith-based organizations that use service learning to integrate meaningful community service with instruction and reflection to enrich the learning experience, teach civic responsibility, and strengthen communities.