Luciano Balbo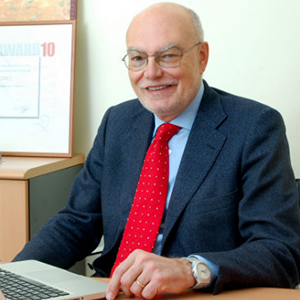 Founder and President, Oltre Venture
Alma Mater:
SDA Bocconi
School of Management
Italy
Area of Impact:
Social Enterprise
Luciano Balbo is a well-known Italian entrepreneur in the private equity business. He has built a successful career over 20 years spent in the financial industry.
Balbo is the founder and chairman of Fondazione Oltre, the first Italian venture philanthropy foundation. Since 2003, Fondazione Oltre has developed a thorough knowledge of the social sector. In 2006 Balbo launched the innovative social investment fund Oltre Venture. The fund invests in social enterprises that serve unmet social needs and presents credible models of self-sustainability, aiming to realize long-term investments for the benefit of the entire community.
Balbo has been a private equity manager since 1983 and is a co-founder of BS Private Equity, a leading private equity player in the Italian LBO/LBI market since 1988. Balbo served as the chairman of BS until 2001. Prior to that he managed a leading Italian merchant bank, and before that he had nine years of industrial management experience in leading companies in the stainless steel distribution, chemicals, and engineering sectors in Italy. He founded the Santagostino Medical Centre and has held the role of president since 2010. Balbo has been able to apply his management experience in the for-profit sector to the transformation of lives and organizations through his nonprofit work.
According to Balbo, impact investing can help improve the public sector. Through his work, Balbo wants to initiate innovations that mainly help Italy's weary lower middle class. Among others, Oltre Venture invests in homes for the elderly, medical centers, and microcredits. Similar Sharing—a subsidiary organization in Turin, Italy—runs a housing block offering temporary flats at capped prices.
In 2002, Balbo switched from private equity to venture philanthropy and founded Fondazione Oltre, which has since continuously and proactively supported nonprofit organizations and helped them with their strategic development.
In particular, Fondazione Oltre supported the following projects:
Comitato Inquilini (support for young people in a difficult neighborhood of Milan)
CGM (important network of social cooperatives)
Cooperativa La Meridiana (active in the elder care business)
Yoni (local low-cost healthcare service)
La Cordata (social housing)
Thanks to the activity done through Fondazione Oltre, Balbo gained a deep understanding of different charity and social business models and forged strong relationships and a reputational network within the Italian social sector.