Jean-Philippe Courtois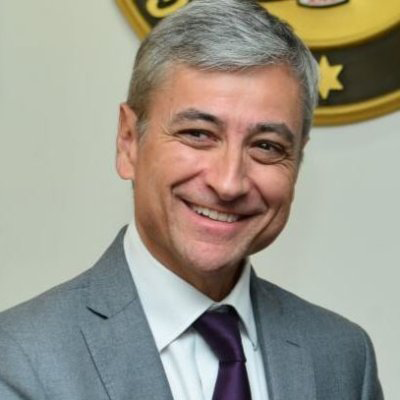 EVP and President, Global Sales, Marketing, and Operations, Microsoft
Alma Mater:
SKEMA Business School
France
Area of Impact:
Technology
A 1983 graduate, Courtois is remembered by his instructors as a brilliant, voluntary student. After participating in an internship in a start-up located in Sophia Antipolis, France, Courtois declined a then promising job offer to instead work at a growing U.S.-based company, Microsoft Corporation. From the beginning, Courtois excelled within the organization: as a channel sales representative in 1984, he held several leadership positions and rose to become general manager of Microsoft France in 1994.
Later he was corporate vice-president of worldwide marketing, based at Microsoft's headquarters in Redmond, Washington. He was then named CEO and president of Microsoft Europe, Middle East and Africa, where he led business planning and sales, marketing, and services. He held this role until his appointment as president of Microsoft International, where he led sales, marketing, and services across all Microsoft subsidiaries outside of the United States and Canada.
Most recently, as executive vice president and president of Microsoft global sales, marketing, and operations, Courtois leads 122 subsidiaries worldwide, driving strategic planning, running global operations, and shaping growth initiatives both in developed and emerging markets.
Across these years, not only has Courtois kept strong friendships and connections with alumni from his cohort, but he has also maintained strong links with his school. He joined the school governance through his presidency of the strategic advisory board for nearly 10 years, and was strongly supportive and active during the merger of the CERAM (his school) and Lille School of Management that created SKEMA Business School. He has contributed to its implementation and accompanied the success and the development of SKEMA. Finally, strongly involved through Microsoft in higher education challenges, in addition to scholarships given to deserving students of his school, Courtois has been the key facilitator for a strategic partnership between Microsoft and SKEMA to ensure the digital transformation of the school.
More recently, Courtois co-founded the foundation Live for Good, which aims to help underprivileged young social entrepreneurs realize their potential through the Gabriel Award. This award is dedicated to young social entrepreneurs with non-traditional pathways through a customized support network and program.
What does it mean? In French, "Live for Good" signifies at the same time vivre pour de bon (live for real), vivre pour toujours (live forever), and vivre pour le bien (live for the good of others). It is a philosophy that we identify with and that we want to transmit to young social entrepreneurs so that they in turn will work toward the undertaking of good.
Outside of Microsoft, Courtois serves on the board of directors for AstraZeneca and is also a board member of Positive Planet, a worldwide leading NGO with a mission is to help men and women across the world create conditions for a better life for future generations. He has served as co-chairman of the World Economic Forum's Global Digital Divide Initiative Task Force and on the European Commission Information and Communication Technology task force.