Huw Kingston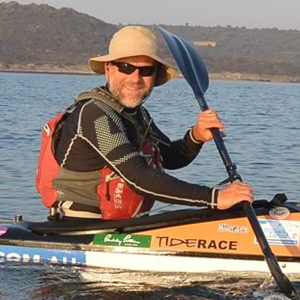 Director, Wild Horizons
Alma Mater:
University of Bradford
School of Management
United Kingdom
Area of Impact:
CSR or Sustainability
"The dreamers of the day are dangerous, for they must act on their dreams with open eyes to make it possible."
—T. E. Lawrence
The above quote by T. E. Lawrence encapsulates what Huw Kingston is about. He is a dreamer, one who acts on dreams with a determination to bring about positive change.
Kingston is an adventurer, environmentalist, speaker, writer, and above all a humanitarian. He has had a long interest and involvement in environmental issues as well as a passion for the great outdoors. Since graduating from the University of Bradford, Kingston relocated to Australia and in 1992 set up Wild Horizons, a successful multifaceted outdoor sports business that sells and provides equipment, events, tours, clinics, and more. While still a director of Wild Horizons, Kingston's greater passion—for bringing social, environmental, and humanitarian change—has over time increasingly dominated his time and energy.
Kingston has spent over 30 years enjoying traveling by human-powered means in wild places around the world. This includes a longstanding love affair with the Indian Himalaya and journeys across its terrain by ski and foot. His travel adventures have been routed in charitable, environmental, and social causes such as tackling war-induced poverty and reducing marine waste. He has demonstrated remarkable drive and leadership in engendering social and community change in today's society.
In his hometown of Bundanoon, in the NSW Southern Highlands of Australia, Kingston successfully led a campaign, "Bundy on Tap," to reduce plastic pollution by specifically targeting the use of plastic water bottles. The outright success of the campaign resulted in a unilateral decision by the town to neither sell nor give away bottled still water within the town precinct.
A meeting of about 20 businesses initially agreed to the initiative, which followed by a community meeting in early July 2009, where the packed town hall of 356 residents voted overwhelmingly to support the initiative. When bottled water alternatives were officially launched in late September 2009, Bundanoon became Australia's, and possibly the world's, first town free of bottled water. Amongst other awards Kingston was named by Time Magazine as one of their 25 Worldwide Responsibility Pioneers for his work in this area.
In 2014–15, Kingston set out on an once-in-a-lifetime journey beginning at Anzac Cove in Gallipoli. To commemorate the centenary of Anzac Day and raise money for children caught in war and conflict, Kingston spent the next 363 days circumnavigating the Mediterranean by sea kayak, foot, ocean rowboat, and bike, beginning and ending in Turkey. The journey traversed 14,000 km across 17 countries and took place against the backdrop of the terrible human tragedy of the Syrian refugee crisis in that same sea. Kingston's incredible journey was one of physicality and geography, but above all, it was a celebration of humanity.
A major reason for undertaking the journey was to raise funds for Save the Children to assist in the work they do to help children adversely affected by conflict around the world. The commemoration of the Anzac landings 100 years ago during World War I was one part of the equation of the mediterr année project. Help for those needlessly harmed physically, economically, and psychologically was another.
For his journey Kingston was presented with the 2015 Australian Geographic Society Spirit of Adventure award and became Save the Children Australia's largest-ever individual fundraiser, having raised 86,000 USD for the organization.