Gullermo Dietrich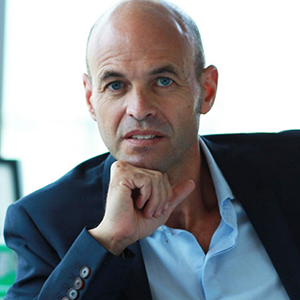 Transport Minister, Argentine National Government
Alma Mater:
IAE Business School
Argentina
Area of Impact:
Transportation
Guillermo Dietrich has proved that managing in the public and the private sectors successfully is often about bringing forth new ideas and opportunities to the table, and willing the unique ones to happen. He has shown a strong entrepreneurial spirit and ability for team playing, both in this family's company and in the government.
Together with his brother, also an IAE alumn, Dietrich took the helm of their father's automobile sales company—a franchise of VW—and expanded, adding a Ford franchise, and later adding new businesses: car rentals, special post-sale services, car safety armoring that later derived into armored glass manufacturing, and, more recently, a third franchise by Jeep. At the same time, he also launched a website for car sales.
Throughout these business endeavors, innovations and team-building helped during two key challenges: the difficulties for the car industry in this time period, and the unique circumstances of leading a family company. Despite these challenges, he managed to build a seamless continuity with his family's company and transform it from a one brand franchise into the Dietrich Group, which today is one of the few companies showing sustained profitability through hard years for the car industry.
A few years later, Dietrich resigned from his executive position to serve in the public realm through a recently founded new party, guided by a strong desire for social service. In 2008, he co-founded and led G-25, an organization that fosters public-private cooperation by creating awareness in and training of businesspeople and academics to serve in the public realm.
In 2009, he was called to serve as head of transportation for the city of Buenos Aires, Argentina. When Dietrich assumed the transport secretariat in Buenos Aires, bicycles were only an option for weekenders who used to stroll along parks, a small number of exercisers, and a small (though growing number) of young professionals who preferred biking despite the lack of safety at that time.
But, after seven years of his being named as head of transportation, a significant number of users of different ages were biking along the bikeways, often riding on the free yellow Ecobikes that Dietrich made available at several bike stations throughout the city. Though at first this 'Ecobikes' initiative was regarded as minor and rather elitist, the program has provided both health conscious and environmentally friendly transport options to a city of more than 13 million people.
Dietrich also started the first Metrobus, a system of dedicated lines for public buses, that has reached the outskirts of greater Buenos Aires. The Metrobus improved the lives of thousands of commuters who flow into the city every day from its outskirts, many times halving their daily traveling time. Despite coming from a family strongly linked to the car industry, Dietrich has encouraged the use of public transportation, including bicycles, changing habits in areas where residents are significantly limited in mobile transportation options.
For its success promoting urban mobility, reducing emissions, and improving safety, Buenos Aires won the 2014 Sustainable Transport Award among global competition. In 2015, Dietrich was appointed minister of transport at the national level, where he is working to improve mobility across the country.