Douglas Foshee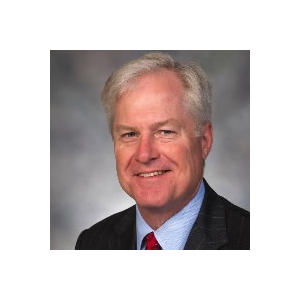 Founder and Owner, Sallyport Investments, LLC
Alma Mater:
Rice University
Jesse H. Jones Graduate School of Business
United States
In addition to his remarkable business accomplishments spanning more than 30 years in the energy industry, Doug Foshee is a leading supporter and passionate advocate for veterans' affairs.
As founder of the Houston, Texas-based nonprofit NextOp, Foshee has long been dedicated to serving veterans of the United States by providing job placement assistance, mentorship, and support. NextOp connects skilled mid-level enlisted service members with Houston area employers in the energy, construction, and health care sectors—all at no cost to the veterans or employers. Outside of his work with NextOp, Foshee actively supports veterans' affairs by providing and advocating for significant scholarship investments for veterans to obtain an MBA at Rice's Jones Graduate School of Business through the school's Military Scholars Program. Foshee has supported the Jones School in developing an infrastructure and network to serve the recipients. In addition to providing important scholarship funds, the Military Scholars Program offers support to these veterans as they transition to civilian life.
Foshee was chairman and CEO of El Paso Corporation, America's largest interstate natural gas pipeline company, and one of America's largest gas producers until 2012, when El Paso Corporation merged with Kinder Morgan to form one of the nation's largest energy companies. Fosee has also served has CFO and COO of Halliburton Company; president, CEO, and chairman of Nuevo Energy Company; and CEO and COO of Torch Energy Advisors. He held positions in finance and new business ventures with ARCO International Oil and Gas Company and spent several years in energy banking. Foshee formerly chaired the board of directors of the Federal Reserve Bank of Dallas, Houston Branch, and in 2009 was appointed by the U.S. Treasury and the Federal Reserve Bank of New York to serve in a leadership role as an independent trustee of the AIG Credit Facility Trust, with a 77.9 percent equity interest in AIG. In addition to holding an MBA from Rice, Foshee has an undergraduate business degree from Southwest Texas State University and is a graduate of the Southwestern Graduate School of Banking at Southern Methodist University. He was inducted into the Texas Business Hall of Fame in 2012.
Foshee has been deeply involved in local, state, and national community activities and social change for decades. In addition to his focus on veterans, his passion extends to homelessness and education. In his efforts to combat homelessness, Foshee serves on the Houston Mayor's Task Force to End Homelessness, and he has chaired a capital campaign for SEARCH Homeless Services. To support education causes, Foshee serves on the Board of KIPP charter schools, chairs the Texans for Education Reform group, and co-founded the Coalition for Great Houston Schools. He also serves on the Texas Business Hall of Fame Foundation and the Houston Endowment boards, has served on the Children's Musuem of Houston's board, and has been an advisory director of Goodwill Industries of Houston, Inc.