Becky Levin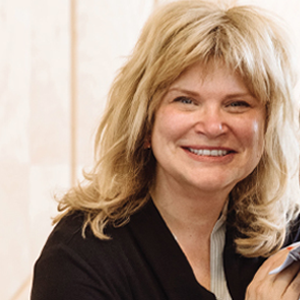 Executive Director, The Possible Project
Alma Mater:
The University of North Carolina at Greensboro
Joseph M. Bryan School of Business & Economics
United States
Area of Impact:
Mentorship or Leadership
Becky Levin is a high-achieving business leader and social entrepreneur who continually seeks opportunities to serve as a force for good. As the founder and former leader of a hugely successful executive search firm, she applied her skills and influence to help solve what she saw as a pressing business and social issue: diversity of race and gender on corporate boards.
Her initiative grew to represent 25 percent of her firm's assignments and helped numerous companies build more diverse boards. Levin is an ardent philanthropist and has long supported multiple causes, including education, equality, and healthcare. One of her most significant accomplishments that clearly demonstrates her entrepreneurial spirit is the creation of the nonprofit The Possible Project, a Massachusetts-based youth program that teaches high school students how to start and run their own businesses and provides experiential learning and mentorship. Through the project, students envision their future and create a path to get there.
More than 80 percent of the students whose lives are transformed by the program fall into an "at-risk" category. As co-founder with her husband Mark, Levin combines her business acumen, creativity, and innovative thinking on a daily basis to impart the message to their students that anything is possible.
When Levin accepted the Bryan School's Distinguished Alumni Award in 2008, she remarked, "What's ahead for me is unknown … ideas on the table for me now include … creating a nonprofit organization with Mark geared at mentoring high risk teens on how to be entrepreneurial and create enhanced futures for themselves." By 2010 that statement became reality as Levin applied her business acumen, entrepreneurial spirit, and innovative mindset to co-found The Possible Project (TPP) to bring about significant community and social change.
For youths with unique learning needs or financially disadvantaged backgrounds, the road to success can seem impossible. Levin's work is changing that. The Possible Project works with low-income teenagers who show promise but aren't engaged by traditional schooling. TPP recruits high school sophomores from five partner schools for a three-year program that gets progressively more intense. This span of time allows students to develop important social-emotional competencies, gain career readiness skills, and build strong relationships with staff and peers.
TPP uses entrepreneurship as a vehicle for learning-by-doing. Students learn critical business and personal skills, learn to launch and operate their own entrepreneurial ventures based on their individual interests, and receive guidance on college and career possibilities from staff and mentors from the local business community.
TPP empowers more than 300 youths each year, teaching strength, resilience, and collaboration—all while encouraging them to reach high. In 2016, 47 of 48 seniors were accepted to college—a 98 percent acceptance rate, far exceeding the national average of 68 percent and the Massachusetts average of 76 percent.
TPP provides students a safe space to work through setbacks and succeed at something they consider important and real. The ultimate goal is to equip students with skills, habits, and attitudes that will enable them to adapt in an ever-changing world, and to succeed along whatever paths they choose.
Levin believes that each individual has the power to create a warmer, less polarized, and more equitable world. Through TPP, she is changing the world, one young entrepreneur at a time.