Analjit Singh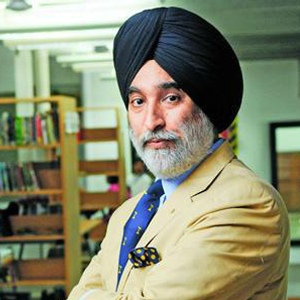 Founder and Chairman Emeritus, Max Group and Chairman, Max Ventures and Industries and Antara Senior Living
Alma Mater:
Boston University
Questrom School of Business
United States
Area of Impact:
Healthcare or Wellness
Maintaining one's health in India is not easy: the country is ranked 167th in the world for health care expenditures and 163rd for life expectancy—a grim diagnosis. Like many things in the world's fourth-largest economy, the outlook for health and medicine is changing—and fast—with the leadership of Analjit Singh.
In the 1980s, Singh built a company worth U.S. millions, then broke it up to do something that many societies worldwide often struggle to complete: deliver quality, affordable health care that treats all patients like VIPs. The hospitals he built transcend expectations, welcoming patients with comfortable spaces and the clean scent of roasted beans coming from the in-hospital coffee shops, and much more. Singh created patient demand that no one believed was possible and, as a result, has transformed the availability of quality medical care in India.
Singh founded Max India in the 1980s, and for roughly 15 years the company was a very successful mini-conglomerate with diversified businesses. Leveraging this success, Singh wanted to make a difference in his country and his community. In 2000, Max India was reinvented as a service-oriented company. Singh's deep, personal desire to get involved in something in which business meant more than business and also fostered social good led him to divest 14 of his businesses. The new business would "be commercial only in order to do things that touch people's lives and create an impact."
In a country where private health insurance is a new phenomenon and the vast majority of the population is uninsured, the new Max India brand embraces what Singh calls "the business of life." The group, which has a presence in areas as diverse as clinical research services and food packaging, includes one of India's largest life insurance companies, a health insurance joint venture, and the well-respected hospital network Max Healthcare (MHC). Max India's total annual revenue is INR 10,624 crore—about 2 billion USD—while its foundation backs initiatives such as rural immunization programs and palliative care for people with cancer.
MHC runs 12 hospitals, including specialty centers. Singh's vision, philanthropy, and business has dramatically altered the health care landscape in his country, elevating expectations for medical outcomes, clinical excellence, and service. Singh is a true exemplar for using business to positively impact society and create value for the world.