Bridge Program
This unique program has helped highly accomplished business executives prepare for academic roles by providing best practices, peer-to-peer practice and feedback, lectures, individual applications, and individual reflections.
Bridge Program
Current Offerings
December 11–14, 2023 | Virtual
June 24-27, 2024 | In-person
University of Southern California, Los Angeles, California, USA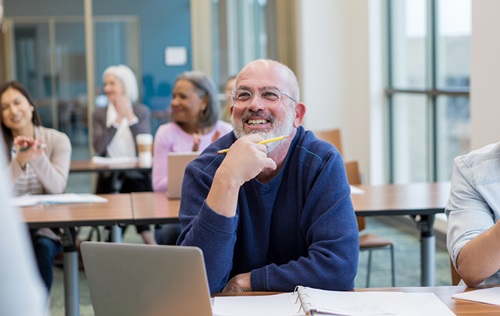 AACSB's Bridge Program is an immersive course offering the knowledge, techniques, and resources that shape the business professionals of the future. You will learn what it takes to teach college students pursuing a business education in a globalized world, and how to model the role of a faculty member.
This program is designed to model college teaching best practices and state of the art understandings of how adults learn. To that end, this program uses immersive, active and experiential learning, best practices, peer-to-peer practice and feedback, lectures, individual applications, individual reflections, authentic course documents, group activities, templates and insights from Master Teachers (via digital assets). The Capstone Event is an opportunity on Day Five for every participant to offer a 15-minute teaching and to receive 10- to 15-minutes of feedback from peers.
As a result of active engagement in the Bridge Program, you will be better able to:
Gain insight into planning, organizing, and delivering business courses.

Experience, firsthand, how to develop a course syllabus and learning measures.

Develop business classroom management techniques and teaching skills.

Engage and inspire today's diverse learners toward excellence as a business professional.
Who Should Attend
Newly hired practitioner faculty

Business executives with extensive experience in their field

Master's degree holders

New adjunct professors
Credentials
Successful completion of this course earns you a valuable AACSB Bridge Program badge.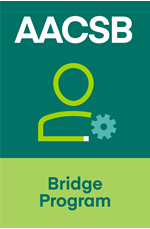 Learn more:
Registration | Alumni Testimonials | Hire Our Alumni
For more information on AACSB's Bridge Program, contact us at [email protected].

Hear from a Bridge Program alum: