University of Northern Iowa, College of Business Administration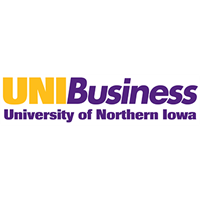 Succession Iowa
Succession Iowa is focused on ensuring the long-term viability of small- and medium-sized enterprises. The program serves as a matchmaker between rural Iowa business owners looking to exit and qualified buyers who can successfully manage these businesses into the future.
Call to Action:
Business in Iowa is aging. In fact, two-thirds of today's businesses are partially owned by a baby boomer, those born between 1946 and 1964. Recent studies confirm that one in three Iowa business owners plan to exit their company by 2023, but most do not have an exit plan. Without an effective plan, a disproportionate number of these businesses will result in closure, leading to loss of services in the community, a decline in the local tax base, and a decrease of equity for the business owner. For the few owners who successfully sell their business, without proper planning, the price they can command is often reduced. Additionally, many of the sales are to third-party buyers who are not associated with the community, leading to consolidations and operation relocations out of state.
The University of Northern Iowa's (UNI) Succession Iowa outreach program was created to engage small- and medium-sized enterprises (SMEs) that employ 48 percent of Iowa's workforce, economic developers, and community leaders to create awareness and launch a call to action for effective succession planning.
Innovation Description:
Succession Iowa is focused on ensuring long-term viability of Iowa-owned SMEs. The program serves as a matchmaker between rural business owners looking to exit and qualified buyers who have the ability to buy and manage these businesses. A tool has been developed by faculty in the UNI Finance Department to create a model that determines the valuation of the business. The model encompasses a risk premium build-up, adjusted financial statements, and multiple methods of valuation based on industry standards, and results in a range of fair value for the firm.
Once a transitioning business is identified, a team comprising UNI faculty, staff, and students meets with the owner to collect five years of income statements and balance sheets to be entered into the model. The Succession Iowa team then conducts a due diligence interview to learn more about the company's current operation, answer specific financial questions, and understand the legal structure for the business. After the interview, the team conducts industry research, searches for transaction data, and locates industry rules to create the valuation range.
A final report including the valuation range, methods for valuation, industry comparison, and a basic description of the business is then presented to the seller. The engagement takes six to eight weeks to complete. Once it is completed, Succession Iowa creates an anonymous post with the description of the business on its buy/sell website, where potential business owners can find companies that align with their interests.
Innovation Impact:
Impact on Iowa businesses: Succession Iowa has completed over a dozen small business valuations during the development stage. Through those valuations, the program has started the facilitation of three small business sales to buyers who will continue to own and operate the businesses locally. These three businesses currently employ 50 employees in towns throughout Iowa. With a commitment to operate the businesses locally, the communities retain these jobs and the services they offer. The economic impact of these jobs is over 7.36 million USD in direct and indirect spending by the business and its employees. As the program rapidly expands, we expect the impact to increase tenfold in the next few years.
Impact on student education: While the typical finance curriculum focuses on large corporations where cash flow forecasts and other data are readily available, few programs focus on the very different environment for a small business. This program engages students in the business valuation of these SMEs through internships and consulting experiences, moving theory into practice. These interns and student consultants perform the expected due diligence often through on-site visits, interviews with the business owner(s), additional research using various business data resources, and presentation of data and information both internally and externally. This engagement allows students to see firsthand a wide range of business models, gain insight into the implications that business decisions have on valuation, enhance the critical thinking and communication skills necessary for career success, and have the appropriate preparation to address the unique needs of SMEs.
Reference Links: