The Hebrew University of Jerusalem, The Jerusalem School of Business Administration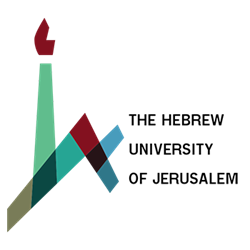 Biodesign: A Biomedical Academic Accelerator
The Biodesign program develops Israel's next generation of cutting-edge leadership in biomedical entrepreneurship and technology through a multidisciplinary, team-based approach in which medical staff, engineering students, and business students jointly develop new medical devices.
Call to Action:
The Biodesign program channels creativity toward applied science and real-world applications, producing medical device companies that dramatically impact clinical practice. The program's mission is to develop Israel's next generation of cutting-edge leadership in biomedical entrepreneurship as well as a technology creation incubator by adopting a multidisciplinary, team-based approach to biomedical innovation.
The Biodesign program aims to create clinically efficient, cost-effective, affordable, and meaningfully usable solutions, by using innovative engineering concepts to solve clinical needs. The process requires an in-depth understanding of finance, health economics, medicine, clinical workflows, human factors, engineering, regulatory landscape, and patent law. The program addresses a critical real-world problem: the lack of multidisciplinary skills to build a unique value proposition, as well as the lack of product-market fit, causing most ideas in this field to fail before reaching the market.
Therefore, there is a need for a multidisciplinary program that teaches innovation in an academic setting. The program is jointly sponsored by The Hebrew University of Jerusalem and the Hadassah Medical Center, and is inspired by a similar program at Stanford University.
Innovation Description:
The biomedical industry is operating in a highly volatile, uncertain, complex, and ambiguous environment, and is increasingly facing challenges in its day-to-day operations. Industrial complexities are exacerbated by changing demographics, epidemiology, technology, innovations, regulatory rules, reimbursement policies, product and service variations, affordability, and access to care. These complexities pose a new set of problems that require the biomedical industry leaders to possess adaptive skills.
Throughout the 10-month Biodesign academic program, mixed teams of clinicians from the Hadassah Medical Center and outstanding engineering master's and PhD students, together with MBA students who ideally have business experience, collaborate and innovate. Working in a hospital environment, they discover unmet needs and new business opportunities. The teams design technology prototypes, secure intellectual property protection for these designs, and develop and begin executing comprehensive business plans.
The Biodesign program is taught by The Hebrew University faculty, clinical experts, entrepreneurs, and business executives. As such, it provides real-world experience in an academic environment, aimed at nurturing a new generation of medical innovators.
Innovation Impact:
Since its launching in 2012, the Biodesign program has resulted in 28 biomedical ventures, with several companies progressing to advanced clinical stages. The program has also created more than 140 leaders in the biomedical industry. The program has already generated several spinoffs raising 8.2 million USD in grants and equity investment combined.
One venture emerging from the program has already completed the development of its first product and secured FDA approval. The product is selling already (and attempts are being made to reduce production costs). The program is sponsored by medical giants such as Boston Scientific, Terumo Corporation, the Rick Hansen Institute, leading Israel Innovation Authority incubators, the Jerusalem Development Authority—JerusalemBio Program, Asper Center for Entrepreneurship and Innovation at the School of Business Administration, Startup Nation Central, Yissum, and Hadasit (the commercialization company of Hadassah Medical Center) and has benefited from the generous support of Mr. Alan Philipp.
Reference Links: