George Mason University, School of Business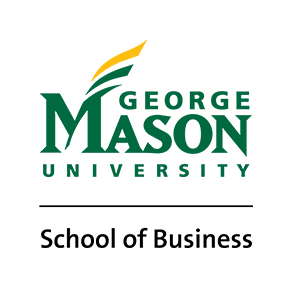 Business for a Better World Initiative
Mason's BBWI addresses the world's "wicked" challenges through innovative curricula, cutting-edge cross-disciplinary research, and robust private-public partnerships, empowering leaders to create a better world.
Call to Action
The Business for a Better World Initiative (BBWI) is a direct response to the complex and critical challenges facing humanity. "Wicked" problems in areas such education, health, security, equality, technology, and the environment abound. In 2016, the United Nations launched 17 Sustainable Development Goals (SDGs) that address these global challenges and urged leaders to take action, and business leaders have responded to the challenge. The United Nations Global Compact, built on CEO commitments to implement and support U.N. sustainability principles and goals, has over 12,000 signatories in over 160 countries representing nearly all sectors.
Larry Fink of BlackRock represents the views of a growing number of CEOs when he says, "To prosper over time, every company must not only deliver financial performance, but also show how it makes a positive contribution to society." Universities have a significant role to play in tackling wicked problems, and Mason Business is uniquely positioned to play a leadership role in the business-for-good space. Central to Mason's strategic plan is the question, "What can Mason do—or do better—to produce the types of graduates, scholarship, and service-oriented action that will best serve society?" This question is rooted in Mason's history and culture, which defines Mason as a place that applauds diversity in thought and demographics, encourages mission-driven efforts, and rewards collaboration with community.
Mason's BBWI sparks passion, empowers changemakers, and transforms aspirations into meaningful and lasting impact and will elevate Mason into the top tier of global-impact universities as the region's premier hub for business for a better world.
Innovation Description
BBWI encourages cross-disciplinary research activities, including crucial action research, to address the world's wicked problems by providing seed-funding, faculty release-time, and support personnel; convening scholars and external partners; and amplifying these important research activities. Examples of BBWI cross-disciplinary research include the following:
Reducing interpersonal violence and increasing economic empowerment in immigrant and refugee communities through interventions at Mason and Partners (MAP) clinics (with College of Health and Human Services)
Empowering communities through multidisciplinary, experiential, and entrepreneurial approaches to sustainable beekeeping through George Mason University's Honey Bee Initiative (with science college and government, NGO, and industry partners worldwide)
Developing an interdisciplinary toolkit to transform how universities contribute to meeting SDGs through curriculum and research (with the Moxie Foundation, Conservation X Labs, Smithsonian-Mason School of Conservation, Duke University, Arizona State University, and Middlebury College)
Reducing cancer outcome disparities by modeling social and hospital factors associated with colorectal cancer time-to-treatment and survival rates (with College of Science)
Predicting outcomes in social-welfare matters using crowdsourced, hyper-local, temporal data (with Colleges of Engineering and Science)
Combating illegal wildlife activity using data analytics and education (with Colleges of Engineering and Science, and U.S. Fish and Wildlife Service)
Fostering agency in diverse populations through inclusion (with Colleges of Humanities and Social Sciences, Education, and Conflict Analysis and Resolution)
Improving healthcare through precision medicine and data analytics (with Colleges of Engineering and Science and Deparment of Physics)
Improving city and county government cybersecurity through cross-jurisdictional collaboration (with College of Engineering)
In addition to research, BBWI supports innovative curriculum and programming for students and began offering a portfolio of co-curricular activities in January 2019.
Innovation Impact
BBWI's impact is demonstrated by the diversity of cross-disciplinary research underway in Mason Business, the number of engaged faculty, and the traction the initiative is gaining at the university level. Business faculty are currently partnering with faculty from seven units on campus to develop cross-disciplinary solutions. Within Mason Business, more than a third of the faculty are engaging in activities related to BBWI. Faculty representatives from every unit on campus are engaged in an effort to elevate the initiative to a university-level trans-disciplinary Center for People, Prosperity, and Planet to attract extramural funding, engage more researchers across campus, and magnify the impact of the work. Further, individual projects are already having impact.
Examples from Reducing Interpersonal Violence:
85 women interviewed in Spanish, English, or Arabic
Student paper presented locally and submitted to National Conference for Undergraduate Research
40,000 USD in external seed funding received.
Designing a gender-based financial and health intervention that can be replicated in other regions brings future impact
Examples from the Honey Bee Initiative:
Over 400,000 USD in external funding
Considerable domestic (e.g. Washingtonian, Northern Virginia Magazine, Local Fox 5 news, ABC news, NBC4, NPR) and international (eight major Colombian newspapers, two television spots, and 45 on-line articles) press
450 percent two-year growth in Colombia project participation
Finalist for Cordes Innovation Award for Community Partnerships
Partnership with six other universities worldwide to develop International HBI.
Future impact includes partnering with two-star Michelin Chef José Andrés to design a global bee intervention
Reference Link
Innovation Partners
George Mason University partners: College of Health and Human Services, College of Science, Volgenau School of Engineering, College of Conflict Analysis and Resolution, College of Visual and Performing Arts, Schar School of Policy and Government, College of Humanities and Social Sciences, Smithsonian-Mason School of Conservation, College of Education and Human Development
Colombian partners: BBVA Bank, University Industrial de Santander Confines municipality, Socorro municipality, Palmas del Socorro municipality
Other partners: Chef José Andrés, Wardensville Garden Market, Merrifield Garden Center, Women in Business Initiative, 100,000 Strong in the Americas, Community Foundation for Northern VA, Fairfax County, Covanta Energy, Moxie Foundation, Conservation X Labs, Duke University, Arizona State University, Middlebury College, United Nations Sustainable Development Solutions Network (they have offered to partner on the Center for People, Prosperity, and the Planet)