Victoria University of Wellington, Victoria Business School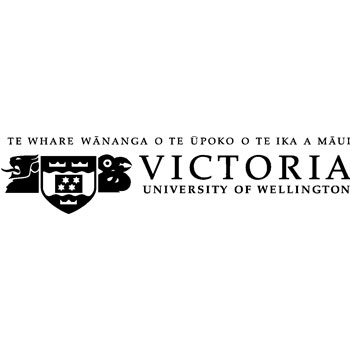 Digital Immersion for Leadership in Sustainable Development
This teaching innovation takes students on a virtual fieldtrip to Fiji to learn about sustainable development while confronting the realities that emerge when a business development is planned.
Call to Action
Experiential learning has been a strong component of many university disciplines because of its pedagogical merit in allowing students to bridge theory and practice by learning in and from the real world.
While one of the most effective types of experiential learning is overseas fieldtrips, research is demonstrating the seismic changes that will take place if the world maintains its appetite for flying. Academic institutions and educators face a dilemma in that the many benefits of international fieldtrips are at odds with global society's current and future needs in combating climate change.
The strengthening role of Principles of Responsible Management Education (PRME), coupled with the ratification of the U.N. Sustainable Development Goals (SDGs) in 2015 clearly signal business schools' obligations to do more than just deliver quality education. They are also called to both educate students more broadly about the need for sustainable development and equip them with leadership skills for a more sustainable future. If institutions are to inspire globally minded leadership in students, then their learning experiences should not just be local but also international.
In response to this dilemma, innovative approaches are needed to allow students to meaningfully learn not just about but also from other countries and peoples, without contributing to climate change.
Virtual reality in the form of virtual fieldtrips (VF) provides powerful opportunities for digitally immersed learning about unfamiliar places and communities. It is important to note that this type of learning appeals to visual-spatial and kinesthetic learning preferences, which are largely neglected in higher education.
Innovation Description
The VF takes students to a virtual island that digitally replicates a real Fijian island and its community. The virtual island is constructed using 3-D gaming software and is informed by extensive in-situ research by the project leader and a research assistant proficient in the language and cultural protocols of the community. The virtual island incorporates both ambient sounds (sea birds and waves) as well as videos and is accessible via a computer screen or full-immersion virtual reality headsets (HTC Vive).
Students arrive on the island in project groups and need to determine how to explore and whom to talk to on the island, much like on a real fieldtrip. Group leadership opportunities arise quickly as groups are challenged to take the theories from the course into the virtual field.
In addition to the core concept of sustainable development, a multistakeholder framework is also applied, which requires that not only the views and aspirations of the chief and village elders be heard, but also those of the school teacher, church minister, local government officer, young woman, and so on. These conversations are facilitated via 20 videos virtually located in the same place they were recorded on the real island.
The VF is powerful not only in illustrating the positive and negative impacts of development but also in forcing students to confront the realities and tensions that emerge when a business development is planned. In other words, the VF brings the SDGs to life and fosters leadership for a more sustainable future.
Impact
The impact of this teaching innovation has been overwhelmingly positive.
To determine teaching impact, both student feedback about the program and impact on student learning were measured on a scale of 1 to 5.
For student feedback, with the rating of 1 being excellent, and the rating of 5 being very poor, the students' end-of-course feedback gave a total average rating of 1.1 for the 2016 and 2017 years.
Using a scale of 1 to 5, where 1 equaled very positive impact and 5 equaled very negative impact, research was done to evaluate the program's impact on student learning.
The research found that for 2016 and 2017, the overall impact on student learning was 1.7, the impact on student enjoyment was a 1.5, the impact on student motivation was 1.6, the impact on students' ability to identify key issues was 2.0, and impact on students' ability to understand the complexity of key issues was a 2.
Research outputs resulting from the project have also been good. Both the concept of the virtual fieldtrip and the tool's positive impacts on carbon emissions and student learning about climate change have now been published in both journal articlal and book chapter form.
Program leaders have also been invited to give presentations at numerous conferences, including the AACSB 2017 Asia Pacific Conference (Seoul), United Nations Association of New Zealand 2017 Conference (Wellington), Australia and New Zealand Quality and Accreditation Network (ANZQAN) 2017 Annual Meeting (Sydney), and the 2017 Meeting of NZ Associate Deans Teaching and Learning (Wellington).
The program was showcased by UNPRME's PRiMEtime blog as an excellent example of PRME Principle 3: methods for responsible education. It was also featured in new book and website titled Future MBA, alongside innovation projects from Cambridge, Stanford, University of California Berkeley, and Yale.
Strong interest in the program has been shown from universities in Australia, China, Portugal, New Zealand, and Taiwan.
Related Links