University of South Australia, UniSA Business School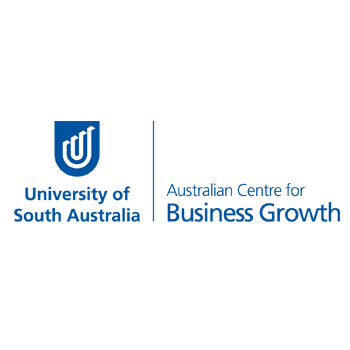 Business Growth Programs for CEOs and Executive Teams
Customized programs provide CEOs and executive teams of small and medium companies the knowledge and skills needed to accelerate growth and compete in a global marketplace.
Call to Action
In Australia, 97 percent of all enterprises are small and medium companies (made up of five to 199 employees). They employ 44 percent of all working adults. Enabling these companies to achieve sustainable growth is critical to Australia's economic prosperity. Although many CEOs have a deep knowledge of their industry, too few have the knowledge, skills, and experience required to grow.
The University of South Australia's (UniSA) strategic plan, Crossing the Horizon 2013–18, positioned itself as "The University of Enterprise," contributing innovative solutions to social, economic, political, and technological challenges by building and maintaining productive partnerships with industry, business, and the community.
In 2014, the UniSA pro vice chancellor for business and law established the Australian Centre for Business Growth to provide CEOs, doctors of medicine (MDs), and executive teams of small and medium companies the knowledge, skills, and experiences they need to grow their companies and compete in a global marketplace.
For the business school, it is both a moral and strategic imperative to assure a vibrant environment for highly skilled graduates and alumni. The first partner for the program was ANZ Bank, which wanted assistance in identifying and supporting companies with the potential to grow.
Since then, three state governments have joined in supporting the program and are developing their own understanding of the leadership requirements as well as creating conditions for business growth, while also supporting the rapid growth of successful companies across industry sectors.
Innovation Description
CEOs are initially exposed to the program through short forums where the framework and case studies are discussed. Most begin with a one-day clinic that provides a growth plan, which is then followed by participation in the full program with the CEOs' executive team.
The clinic, which is designed for CEOs and MDs, is focused on identifying what is stopping company growth and what CEOs can do to accelerate growth. Working with growth experts, CEOs review the evidence on their company capability and their responsibilities as leaders. They develop a company growth action plan and leadership development plan.
The program is designed for the CEO or MD, plus at least two members of their executive team. It consists of three, three-day modules that teach executive teams how to lead, manage, and grow their companies.
Executives dive deep into what it takes to build a strong organization that can:
Sustain growth.
Explore financing options.
Choose appropriate marketing and sales strategies.
Understand how to continue developing innovative products.
Learn how to track risks to the business.
Select people.
Manage themselves as leaders through all four stages of growth.
There are three separate aveneues for participating in the program depending on which of the three partners is running it, as well as one open program.
The partnership with ANZ Business is for ANZ Business customers only and is available to their customers in both Australia and New Zealand. Thus far, 75 CEOs have participated in the clinics and 10 companies have completed the growth modules.
The partnership with the South Australian government is for companies in that part of the country. It consists of the growth clinic for CEOs, which 240 CEOs have participated in thus far, and the growth modules, which 120 South Astralian companies have participated in thus far.
For companies in Queensland, there is the partnership with the Queensland Government. So far, 200 CEOs have participated in the growth clinics and 40 companies have participated in the growth modules.
Impact
Since the Australian Centre for Business Growth was founded three and a half years ago, it has achieved the following results:
Three hundred ninety-six CEOs of small and medium companies have attended a growth clinic, 94 percent of whom stated they would recommend the clinic to other CEOs.
Seventy CEOs and 160 executives have attended the growth modules, with 100 percent of the CEOs stating they would recommend them to other CEOs.
The impact of the growth programs on CEOs and executives who have implemented what they learned at the clinics and modules is significant. The 140 companies that attended clinics and modules between 2014 and 2017, and that responded to the longitudinal survey, increased revenue by 30 percent (approximately 400 million USD), increased profit by 75 percent (approximately 65 million USD), and created 777 new FTE jobs.
As a specific example, the first five companies in the South Australia programs in 2016–17 showed an 8 percent revenue increase, a 188 percent profit increase, and over 16 new FTE jobs created.
The first 10 companies that participated in the ANZ Business groth program saw over 149 percent revenue increase from 2014 to 2017, a profit increase of 419 percent between 2014 and 2017, and created over 415 new FTE jobs.
The center's ANZ Business Growth program was honored with a silver award by the European Foundation for Management Development (EFMD) for its impactful model of engagement with the companies and its impact on the sponsoring organizations.
Related Links