University of Houston, C.T. Bauer College of Business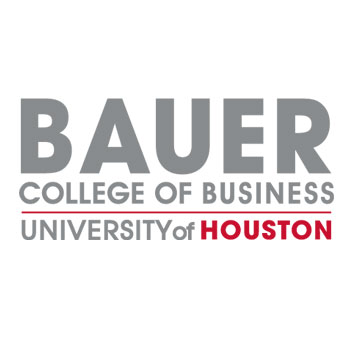 Working Families Agenda
The Working Families Agenda brings together researchers, industry partners, and regulators to research factors, drive policy, and develop resources that promote organizational growth while enabling a working family-supportive workplace.
Call to Action
In 2015, at the invitation of the White House Council on Women and Girls and the Council of Economic Advisors, Bauer College became a signatory to a set of best practices designed to recruit and retain leaders for the 21st-century family-friendly workplace.
Later that year, the college created the Working Families Agenda (WFA), an initiative whose aim was to research the factors that promote organizational growth through the creation of a successful, family-supportive workplace. Combining the best in research with the best practices currently in use in industry, the WFA brings together researchers, corporate partners, and regulators committed to this goal.
As part of the WFA, Bauer College is launching a new event series: the Working Families Roundtable (WFR). The WFR is an exclusive lunch series designed to share best practices on the topic of family-friendly workplaces. Attendance at the series is by invitation only to decision-makers in key sectors of industry. Over lunch and through focused conversations, participants discuss the challenges and opportunities in making workplaces family-friendly so as to increase employee engagement and improve productivity.
The goal at these sessions is for CEOs and senior leaders to share, learn, and adopt best practices. To this end, the format creates an opportunity for peer-to-peer exchanges. Through this discussion, WFA members gather ideas and information to guide research, while participants have the opportunity both to teach and learn from others in their industry.
Innovation Description
For the past two-and-a-half years, Bauer College has developed the framework for the WFA, assembling an advisory board that includes representation from female leaders in energy, finance, marketing, healthcare, human resources, and other industries.
The board has helped guide priorities for interdisciplinary research conducted by Bauer College that will focus on the business implications of family-friendly workplaces (FFWP), the characteristics of an FFWP, and enforcement of policies related to an FFWP, including FMLA, family leave time, and professional development for women and working parents.
Bauer has worked over the last two years to listening and contributing to a community conversation on working families. In 2016 and 2017, Bauer held open events for both employers and employees to hear invited guests discuss "practices that pay" related to policies for leave, compensation, and benefits for a modern workforce.
In late 2017, Bauer also launched a podcast, "How Does She Do It?" featuring conversations with women on their career and personal success. The school has also partnered with the executive education program to hold biannual symposia for women focused on "Bringing Your Whole Self to Work," and at the undergraduate level, Bauer has launched a course on women and entrepreneurship.
From this foundation, in 2018 the school plans to launch the WFR exclusive lunch series designed to share best practice on the topic of family-friendly workplaces.
Impact
By leading the conversation on FFWP, the goal is twofold:
Conversations with industry leaders on workplace engagement and productivity via the WFR will feed into academic research in organizational behavior and leadership related to this topic. The research will curate metrics that can track the extent to which an organization promotes a workplace that is friendly to working families.
Concurrently, the WFA plans to share stories of change in corporate America that empower working families to feel comfortable and confident in the workplace. As a platform to host these stories, the school created the podcast, "How Does She Do It?" which aired 13 episodes in its first season, and a second season is planned to launch in early 2018. Every podcast episode shares, in conversational style, the story of an individual whose business career had a nonlinear path to success, whether it was starting a family while working full time; taking a leave of absence to care for an ill family member; or navigating the ladder to leadership in a culture that hasn't always appreciated diversity in age, gender, ethnicity, or experience.
Additionally, Bauer plans to meet the second goal by offering event programming and content aimed at a broad audience, with the message that the American workforce isn't just changing; it has changed, and organizations must accommodate a culture of inclusion and compassion so that employees can bring their whole selves to work.
Related Links