Tecnológico de Monterrey, EGADE Business School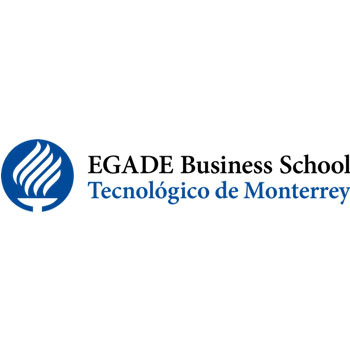 Wave® Talent Development Program
Leadership development is customized for students through a series of managerial workshops based on the results of the Wave® test, which measures personal and professional skills and competencies against current market demands.
Call to Action
By applying the Wave test and offering workshops designed in response to its results, EGADE Business School seeks the comprehensive preparation of its students in areas employers have identified as fundamental to their organizations.
Strengthening managerial skills is a feature of EGADE's pedagogy developed through the Talent Development Program. To accomplish this, the school has adopted the Wave test, which measures six managerial skills: leadership, teamwork, networking, entrepreneurship and innovation, ethics, and strategic intelligence.
When students take the Wave test, they are assessed to identify their leadership abilities. Once their capabilities are identified, students participate in workshops that enable them to improve these competencies and those pursued at EGADE Business School. This initiative aims to increase students' competitiveness and that of their company, while responding to current market demands.
Workshops that students may take to enhance their skills include:
Emotional Intelligence
Tech-Challenge
Time Management
Strategic Negotiation
Transformational Management of Happy and Effective Work Environments
Coach Leader
Stress Management
Personal Branding
The Path of the Leader
Team Coaching and Leadership
The Art of Making Business Relationships
Powerful Conversations for the Achievement of Objectives
Problem Analysis and Decision Making
Collaborative Work
So far, the Talent Development Program has made a positive impact on students' employment prospects.
Innovation Description
The Wave test is administered by qualified personnel of the Talent Development Program to all incoming students. The test is applied in the first session of the class: Competencies for Senior Management I.
In the second session, students receive group feedback on the test results and, upon request, may get individual feedback. Based on the results, each student designs a professional and personal development plan for advancing through the course, thus the competencies that the master program seeks to develop are mapped and matched with the students' test outcomes.
Workshops focusing on leadership skills, attitudes, and values are offered with the goal of developing competencies that are most beneficial to the students and valued by prospective employers.
In addition to workshops, students can participate in executive coaching sessions designed to enhance their leadership skills. Coaching has proven to produce the positive benefits of greater productivity, improvement in performance, and greater management abilities.
After the class ends, a follow-up is scheduled to evaluate each student's development plan and results, and surveys are used to assess the workshops' quality and relevance for developing and strengthening the desired competencies.
Impact
EGADE Business School's mission is to develop internationally competitive leaders with an entrepreneurial spirit and a humanistic outlook. Since the Wave test was first implemented by the Talent Development Program in 2015, 1,405 students have taken the test and received group and individual feedback. Furthermore, numerous participants have benefited from individual coaching sessions, and to date, 723 students have enrolled in the workshops.
Students have provided positive feedback about the Wave experience, attesting that it helps them discover things about themselves that are usually difficult to see, allowing them to grow and improve in new ways, which they state is "definitely very relevant" both academically and personally.
Furthermore, students have expressed the desire for the school to continues the workshops, stating, "They help us be better in both personal and professional realms" and "serve to increase our contacts in the EGADE community." A follow-up is planned where students will be re-tested using the Wave exam to compare results. Thus far, the emphasis has been on students taking the test, getting feedback, and attending workshops.
Related Links