Newcastle University, Newcastle University Business School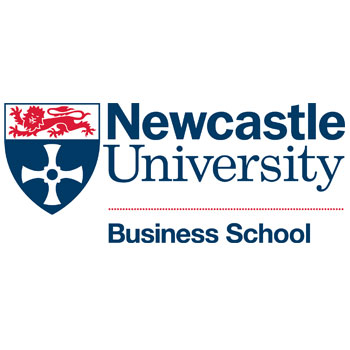 Captured
A mutually beneficial training program connects experienced managers from large regional businesses with owners of small firms to support leadership and management skill development, while encouraging entrepreneurship.
Call to Action
Captured is a research-based leadership program that was originally funded by the government-supported UK Commission for Employment and Skills (UKCES). UKCES had invited organizations who operate as "anchor institutions" within their local community to put forward proposals that would explore ways to support small firms to develop their leadership and entrepreneurship capabilities.
Newcastle University is one of North East England's leading anchor institutions and aims to play a leading role in the economic, social, and cultural development of the North East of England. Following a competitive process, Newcastle University Business School was commissioned to develop and run one of eight projects.
Captured is based on the premise that connecting small, entrepreneurial firms with managers from larger organizations can deliver mutual benefit both at an individual and business level.
Small firms tend to underinvest in training, especially leadership and management training, and in any case, generic leadership and management training is not tailored to the needs of small firms. On the other hand, larger firms often seek to find ways to be more entrepreneurial.
Captured recruits larger regional firms to volunteer their experienced managers, who have benefitted from leadership training, to support small firm owners in developing leadership and management skills.
Innovation Description
The Captured program is targeted toward micro-businesses (those with fewer than 10 employees) and consists of four half-day workshops that take place over a two-month period. Each series of workshops has a cohort of up to eight small firms. For the middle two workshops, the small firm owner is paired with a manager from a large regional firm.
The workshops focus on the following:
Workshop 1: Small firm owners identify key areas of their business they want to lead or develop more effectively.
Workshop 2: Small firm owners and managers get to know each other and work to identify key challenges and priorities facing the small business owner.
Workshop 3: Small firm owners and managers focus on discussing the action plan that the small firm wants to pursue in light of their resources, capabilities, and capacities.
Workshop 4: A month after the third workshop, small firm owners return to review progress against the action plan and reflect on experiences of the program.
The program activities are designed to appeal specifically to small businesses. The output is a tailored action plan for the small business owner, developed with the experienced business leader they are paired with.
The workshops are facilitated by business school faculty. An important element of the program is that the small businesses are not taking time away from their business but are spending time working on plans for their business with experienced business people and fellow entrepreneurs.
Impact
Since January 2016, Captured has worked with over 70 small firms in 12 cohorts, pairing them with experienced managers from 39 larger regional organizations.
The small firm owners have reported that Captured provides them with the opportunity to:
Clarify their vision for their business and its value proposition.
Focus on how they should invest their time to generate the greatest impact.
Obtain external perspectives and validation.
Access resources of the larger organizations.
Make valuable new connections.
Obtain new clients and routes to market.
Increase their confidence as a leader of their business.
Managers from the larger firms have reported that Captured provides them with space to:
Get out and see what other businesses are doing.
Engage with entrepreneurial businesspeople.
Make a difference by supporting the development of small businesses.
Return to their workplace with new ideas and contacts.
Further develop their own management and leadership skills.
Connect with managers from other larger organizations.
Captured is continuing in 2018 with support from the existing large-firm partners, and additional large firms are keen to take part in the program as well. The program is overseen by an industry-led steering group comprising representatives from the larger firms, small business organizations, and the local economic development agency, the North East Local Enterprise Partnership, all of whom also co-fund the program with the business school.
Related Links