Lagos Business School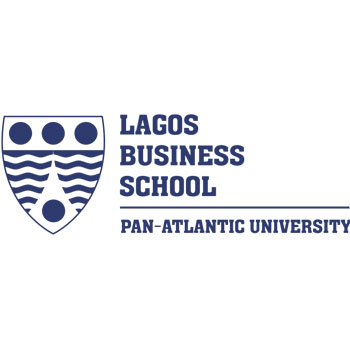 LBS Young Talents Program (YTP)
Dedicated to building a pipeline of academics, the YTP invites students who have indicated a passion for academia to participate in a mentorship program that introduces the career of business education research and teaching.
Call to Action
A leadership pipeline is essential for the sustainability of any institution, be it education, business, or governance. With a youth population of about 200 million (United Nations forecast, 2017), Africa has the adequate human resources needed to develop the continent. However, the continent continues to suffer a shortage of academics and youths with a global mindset for leadership and intellectual curiosity.
Based on this prevailing challenge facing Nigeria, and Africa at large, several needs must be met in order for Africa's youths to become part of a business pipeline:
A platform for their intellectual advancement.
An integrative approach toward their development as global leaders.
Assistance in identifying their role as future leaders and equipping them with the right mindset, skills, aptitude, and intellectual strength.
An opportunity to harness these internal resources to move the continent forward.
Lagos Business School (LBS) has clearly identified these needs and has taken the initiative to tackle the aforementioned challenges in a unique way with the LBS Young Talent Program (YTP).
Through its global standard to academic practice, this platform creates opportunities for young, vibrant, and intellectually capable individuals to:
Participate in a leadership, mentoring, and intellectual development training program.
Pursue further studies abroad.
Engage in a long-lasting networking platform with LBS faculty.
Innovation Description
The LBS YTP, which started in 2014, is designed for final-year undergraduate students, new graduates, serving National Youth Service Corps (NYSC) members, and MS students with good academic standing, who have a passion for either academia or industry.
YTP is a one-day program that introduces the participants to life at LBS as a member of the faculty, as a researcher, and as an administrative staff person, as well as to careers in management, research, and teaching.
Participants are exposed to the channel within the school for pursuing an academic career, which is the LBS Management Scholarship Academy (MSA). Suitable candidates in the YTP are shortlisted for the academy, which is a two-year program designed to help participants secure a scholarship to study for a PhD in top global schools outside of Africa. The candidates who succeed are mentored and guided by LBS faculty members during the course of their PhD studies.
Furthermore, YTP builds a network of young talent who possess the potential to become part of the LBS MBA program in the future.
Impact
Through the YTP platform, participants are challenged to present a group project. This helps improve their intellectual curiosity, team spirit, confidence level, and problem-solving ability.
Each group, made up of approximately five to seven participants, is expected to work on a project that focuses on community development and sustainable business practices. The idea behind this project is to challenge participants to think of innovative ways to solve real-life challenges that impact the life of the common person in a sustainable way. LBS then helps to implement projects that prove worthwhile and most impactful.
Furthermore, a pipeline for faculty members for Africa has been created, as previous participants of the MSA program move on to PhD programs and research positions in top schools in Europe and beyond. Through this experience, the participants are equipped with relevant knowledge and perspectives that improve their initial ideas. On their return to Africa, they can implement their improved ideas and abilities for social, economic, academic, and human development.