IESEG School of Management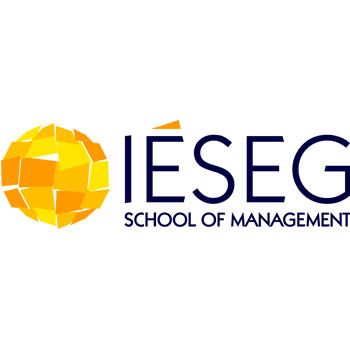 Cultural Diversity Passport: Fostering Cultural Intelligence
Students hone their individual cultural intelligence through a self-reflective, intentional process focused on understanding patterns of difference and commonality between cultures and intercultural competences.
Call to Action
IESEG School of Management, with campuses in Lille and Paris, France has become an increasingly multicultural place over recent years.
With 5,150 students, including 2,270 international students from over 100 countries; EQUIS, AACSB, and AMBA accreditation; more than 700 professors, including 135 full-time, and 21 teaching and research assistants (83 percent of whom are non-French, from 44 different countries), IESEG can legitimately claim to be an international school.
At any one time, 1,000 of its students are participating in study abroad with its 281 partner universities across 69 countries, and almost the same number of students are doing internships abroad.
However, IESEG is conscious of the fact that attracting a highly diverse population is not a guarantee of success in itself. It has therefore decided to go beyond being international to try to become a truly intercultural school.
Following a deep vision process, IESEG now proudly states its mission:
To educate managers to be inspiring, intercultural, and ethical pioneers of change.
To create knowledge that nurtures innovative leaders.
To promote creative solutions for and with responsible organizations.
A cross-disciplinary pole of people and intercultural competencies has been created that feeds into every academic department. The objective is to develop "cultural intelligence" (CQ) throughout the school in order to foster the culturally intelligent behavior that will allow it to become a truly intercultural school where everyone, students and staff, can thrive and develop—a school where CQ is part of the DNA of the whole organization at every level.
Innovation Description
The Cultural Diversity Passport is compulsory for bachelor's students. The program involves a mandatory Understanding Cultural Diversity module and an International PEER Exchange activity. The passport aims to enable students to develop their cultural intelligence.
The PEER activity involves a self-reflective, intentional process focused on understanding patterns of difference and commonality between culturally different people. It allows students to take advantage of the diversity present within IESEG and develop an understanding of their intercultural competencies.
Finally, students can gain extra points toward their passport by participating in other intercultural projects. International exchange students can follow a very similar process in order to obtain the Cultural Diversity Awareness Badge.
The master's students can increase their skills by earning the Cultural Diversity Certificate. This involves:
A compulsory common core module and four additional modules selected from a catalog of 30 "diversity or intercultural" modules.
A final master's dissertation or internship with an explicitly diversity- or intercultural-related subject.
Two Intercultural Development Inventory (IDI) profiles at the start and end of the program and creation of an individual intercultural development plan.
Three levels of staff training are offered:
Level one is a compulsory three-day, face-to-face training for academic and administrative staff.
Level two is an optional three-day, face-to-face training with two IDI profiles and two individual interviews designed to establish and then evaluate an individual intercultural development plan.
Level three is run in conjunction with a partner university and can lead to a professional certification.
Impact
Different tools are currently being used to measure the impact on the development of cultural intelligence and intercultural sensitivity of participants on the various projects. Depending on the projects, this process will take place over a period of two to five years.
As part of the passport, a tool developed by the research group behind the concept of cultural intelligence is used. For the Cultural Diversity Certificate and staff training, the IDI is used to measure the changes in intercultural sensitivity.
The data generated over the last three years from the students involved in the Cultural Diversity Passport highlights a number of insights:
More than 75 percent of students have improved their cultural intelligence score after following the first-year course.
The internship abroad has a positive effect on all components of cultural intelligence.
Academic experience abroad has a significant effect on knowledge, but an even more important impact on cultural competence.
The initial results from the first group to complete the second level of staff training are encouraging, with two-thirds of participants increasing their intercultural sensitivity on pre- and post-training measurements.
The first batch of students to complete the Cultural Diversity Certificate will graduate in 2018, and the school is confident the results will confirm those seen on the other projects.
Currently almost 1,000 students are taking part in 47 multicultural projects supervised by over 30 members of staff. Hopefully, this holistic approach will result in the school evolving from being international to being truly intercultural.