Emlyon Business School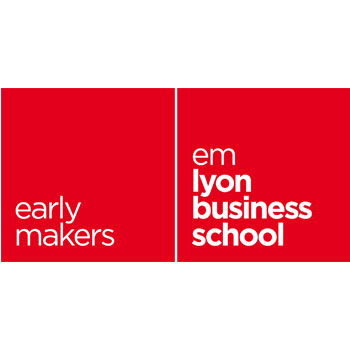 Smarter Business School (SBS)
In partnership with IBM, Emlyon has created a "learning by flow" digital ecosystem that provides personalized development for faculty or management and a more engaging environment for students.
Call to Action
The changes in the world of education, given rising globalization forces, new uses related to digital content, and higher expectations of learners and teachers, is putting pressure on higher education institutions. Emlyon Business School's strategy (New Territories 2020 and 2023) to adapt to these fast-paced changes is to focus on globalization, digitalization, and performance.
To achieve the digitalization objective and contribute to the other two, Emlyon turned to IBM to transform:
The ways in which their students acquire knowledge and skills.
The methods faculty use to deliver pedagogical activities.
The ways professional staff further support students to be better prepared for the world outside the classroom.
The partnership has resulted in SBS. Combining IBM's big data and analytics capabilities and Emlyon's in-depth teaching expertise has helped create a "learning by flow" education model, providing personalized development and training that is directly relevant to participants' particular circumstances and requirements.
Innovation Description
SBS is a platform that gathers professional staff, faculty, and IT professionals together with IBM consultants to collaborate on a portfolio of projects that impact and improve the experience of learners, teachers, and professional staff.
As a result, the SBS collaborators have developed in participants leadership competencies, project management skills, and a cross-organizational perspective with an enhanced sense of contribution to the school's impact. SBS supports the school's transformation by launching and executing projects in an agile mode, using an interactive, mobile, and collaborative technology.
Thus far, SBS has addressed numerous concepts, including:
A personalized learning space allowing teachers and learners to access their timetable, interact with the cohort, download documents, and upload classwork from any device.
A school-dedicated social network that each member of the Emlyon community can use to store working documents and participate in communities for new methods of collaboration.
A career center where learners can progressively design their career profile and consult on internship and job opportunities provided by the school's career department.
A digital platform allowing teachers and learners to access the school's documentation and research material anywhere, anytime, from any device.
To materialize IBM's strategic partnership with Emlyon Business School, the two partners created IBM Hall, a large conference venue on the school's Lyon campus.
The IBM Hall regularly hosts frequent conferences with an emphasis on innovation from all horizons (scientists, researchers, startups). Such conferences are a source of inspiration and innovation for learners, teachers, and professional staff alike.
Impact
The SBS ambition has deeply changed the school, not only in the way members of the community interact but also by creating a shift in how the school's middle managers operate in their effective contribution to the strategy defined by Emlyon Business School's executive committee.
The platforms and applications developed with IBM's mobile and interactive technology have provided a unique opportunity for the school to question and streamline its processes and to encourage disruptive thinking and innovative solutions. The managers at Emlyon Business School who took responsibility for managing one of the projects under the SBS umbrella have all lived an intense, enriching, and constructive experience, which has helped them grow professionally.
Emlyon Business School and IBM have just signed an agreement to extend the initial partnership to a second phase. During this phase, artificial intelligence will support Emlyon's ambition to provide students with enriched content and coaching, as well as to give them the opportunity to acquire competencies relevant to their needs and aspirations and enhance their employability in an ever-changing market.
Related Links