Drake University, College of Business and Public Administration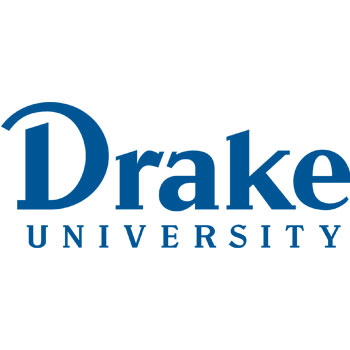 Community-based Mentorship for Africa's Emerging Leaders
The six-week learning experience for young business leaders from sub-Saharan Africa uses a "whole community" approach and involves more than 100 partners including government officials and nonprofit and business leaders.
Call to Action
In 2016 and 2017, Drake University challenged itself to create an innovative learning program in support of the Young African Leaders Initiative program begun by the U.S. State Department.
The goal of the program is to bring young leaders from nations in African who are already working in business and provide them with a comprehensive best-practice experience. The aim is that these leaders develop long-lasting connections and use their U.S. experiences and learning to create new and more innovative businesses in their home nations.
Inspired by the potential to make a significant contribution to the future of the nations in sub-Saharan Africa, Drake University chose to engage the faculty and staff of its college of business and public administration to develop academic and applied learning content with a focus on business and entrepreneurialism. Several Drake business faculty had experience teaching and serving on the African continent and, sharing their stories of success, further inspired a call to develop a truly innovative approach with this opportunity.
To create a transformative experience for the learners, the entire metro community of Des Moines, Iowa, USA, was challenged to participate as a full teaching and mentoring partner in this six-week experience.
Innovation Description
In 2016, Drake University international programs engaged with the college of business and public administration to support the development of a truly collaborative, whole-community educational experience for 25 young business leaders from nations in sub-Saharan Africa.
These young leaders had been selected as part of the Mandela Washington Fellowship program, a national effort under the U.S. Department of State. Just 1,000 were chosen from a group of 40,000 to travel to the U.S. to live on campus and study for six weeks at over 30 chosen universities.
The specifics of the program were designed by each host university, with Drake University focusing on business and entrepreneurship. While a traditional approach would be to have faculty lead all sessions and feature select community speakers, Drake University strove to create a learning experience that engaged every possible learning asset that a metro area can provide.
Thus, Drake University engaged top corporate entities and leaders; several business incubators; elected officials (from local through federal levels); public-sector leaders; and leaders representing healthcare, the nonprofit sector, media firms, entrepreneurship, philanthropy, and more, to develop content, mentoring, and learning opportunities. In the end, the school attained over 100 key partners to participate in the program.
There was also a significant community service component in which the fellows themselves contributed to the community that was working to provide them with a unique learning experience. With the true engagement of all assets within the community, the Mandela Washington fellows experience a whole-community style of learning.
Impact
The impact of this program has been significant for both Drake University and the entire metro area of Des Moines—business, public, and nonprofit sectors. Many of the 50 fellows who studied at Drake have developed long-term mentor relationships with business and community leaders in the city. Several of the fellows are currently engaged in academic exchanges with Drake University faculty.
One impact of this whole-community engagement approach is that many of the fellows, through mentoring from faculty and community leaders, vastly improved USAID (United States Agency for International Development) grant applications, which are a key feature of the Mandela Washington Fellowship program. Those grants are now serving the citizens of several nations in sub-Saharan Africa.
An additional impact has been the new perspectives enjoyed by the entire Des Moines business community. Leaders are excited to know when more young business professionals will be coming to Des Moines and are eager to seek these international relationships in coming years. Metro leaders report that their own business and personal leadership development is greatly enhanced by engaging with the Mandela Washington fellows.
The Drake University faculty, metro businesses, public entities, and nonprofits all feel an enormous impact by serving as part of an entire community committed to providing young international business leaders with a unique learning experience. The program has also impacted Drake University graduate and non-degree education by showing that a true whole-community approach offers a richer and more valuable educational experience—features to be further integrated into programs serving local markets.
Related Links