University of Wisconsin-Madison, Wisconsin School of Business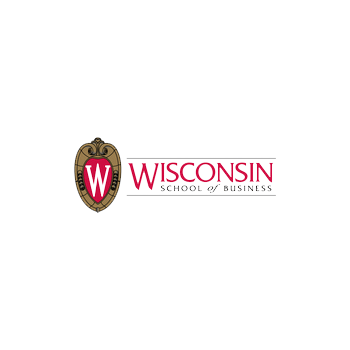 Location: Madison, Wisconsin, United States
Accreditation Status: Business and Accounting
Innovation Statement
Introducing new language at the Wisconsin School of Business sparked new conversations and shifted school efforts from delivering classroom teaching to inspiring student learning.
Call to Action
Much of the debate over the future of higher education revolves around the rationale for the on-campus college degree and whether universities still add value in a world where information is ubiquitous. To contribute to this debate, the Wisconsin School of Business at the University of Wisconsin-Madison (WSB) chose to confront the existential questions it raises as a once-in-a-lifetime opportunity to rethink the design and delivery of its undergraduate business program. WSB approached this opportunity through a fundamental shift in the process of delivering education, moving from an emphasis on excellent classroom teaching to one that instead prioritizes how faculty and staff together inspire student learning.
Starting with a careful consideration of its internal workings as an educational enterprise, the school selected an organizational change path consistent with its own identity. Connecting with its brand, "Together Forward," the school community came together to introduce new language grounded in educational research, adding its own new categorization of learning outcomes: KDBIN™—Knowing, Doing, Being, Inspiring, and Networking. Beyond the standard KDB, this framework includes "I—Inspiring" and "N—Networking" to reflect the school's long-held belief in its critical mission to inspire students beyond their expectations and to help them join and contribute to the supportive communities critical to their success.
Innovation Description
The focus on KDBIN™ learning outcomes across broad curricular areas rather than isolated courses is a key building-block of WSB's innovation. Initially, a small team of instructional designers and faculty development experts used "backward design" training workshops and individual consultations to engage all department chairs and a few faculty and staff champions in each department. The first phase cataloged current learning outcomes for each course in every major and program. The next phase connected early adopters with a broader set of colleagues, alumni, and employers, moving the conversation from current to desired learning outcomes. This work sparked conversations within and across departments about cross-disciplinary learning outcomes.
For example, faculty identified business analytics as an opportunity to add coherence to WSB's undergraduate business curriculum and reinforce learning through integrative experiences. After completing a new two-course introductory sequence, all students can describe and apply foundational statistical concepts to basic business problems. As they progress toward graduation, thanks to a school-wide collaboration, students connect these fundamentals to analytics issues within business disciplines. A comprehensive undergraduate curriculum map shows faculty, students, and advisers where, how, and at what depth students learn, reinforce, apply, and build on concepts from the introductory sequence all the way to senior-year capstone experiences. This new collaborative approach across disciplines and through the full length of the business curriculum represents a significant departure from traditional approaches of generic and disconnected courses. Business analytics is but one example of WSB students developing and leveraging domains of expertise through connected, integrative learning.
Impact
The KDBIN™ framework established a new language within WSB, enabling a new focus on learning outcomes and evidence of student learning, inspiring faculty and staff to come together around a new question: not "what am I going to teach?" but rather "what do my students need to learn?" This new question focuses the school's collaborative efforts on designing high-quality, student-centered learning experiences and scaling them to all students. It also heralds a shift in the mindset with which faculty and staff approach their educational mission.
This new mindset is generating faculty and staff interest in the learning outcomes that foster leadership development. Three years ago, the school scaled the best of its high-impact leadership fundamentals course to the entire undergraduate business class. Today, a committee of faculty and staff is working with humanities and social science partners to engage and challenge students around questions of consequence, enhancing their awareness of their own and others' identities and perspectives, and further developing their leadership capabilities.
KDBIN™ is also transforming the way WSB students view their degree: from an ad-hoc collection of experiences to a path designed to inspire them beyond their expectations and help them frame their identity as part of a community, and from a standard credential to a portfolio of learning outcomes that allows them to demonstrate their ability to solve new and unfamiliar problems. This combination of high-impact learning experiences and a new way for students to tell their stories will produce a new generation of successful and grateful alumni.
URLs: