The University of Texas at Dallas, Naveen Jindal School of Management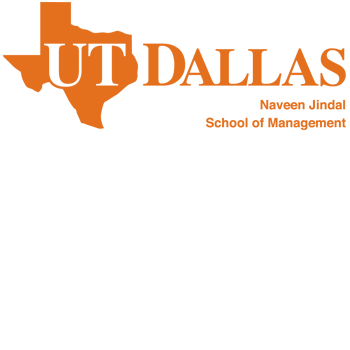 Location: Dallas, Texas, United States
Accreditation Status: Business and Accounting
Innovation Statement
Professional Online Portfolios (POPs) empower students to showcase their core knowledge, leadership potential, and engaging personality to both potential employers and the world.
Call to Action
Although the phrase "It's not what you know but who you know" will to a certain extent always be true, what matters increasingly to soon-to-be graduating business school students is not who they know but who knows them. With hundreds of thousands of business majors graduating every year and hundreds of applicants for most entry-level jobs, business school seniors about to exit the "black box" of university often stumble as they enter a new world where trust, sociability, and attitude matter more than Scantron, GPA, and perfect attendance.
What matters most in this new world is whether people who could potentially open a professional door for graduates think they (1) know what they are doing, (2) can be trusted, and (3) are interesting to be around. The problem is that the traditional resume-cover-letter-interview-skills emphasis of most professional and career development education does not give students adequate preparation in telling their story, sharing their accomplishments, or framing their education as a means to an end, rather than the end itself.
With input from the Advisory Council and Career Management Center, the Business Communication team at the Jindal School of Management (JSOM) created the Professional Online Portfolio (aka POP) project that is completed when students take the required advanced business communication course. Because this project strengthens students' ability to present themselves and their work in an engaging and professional way, it squares perfectly with the mandate and skill set of business communication educators.
Innovation Description
The POP is a website that students create and control themselves. It features professional yet friendly photos of the student, examples of school or work projects they want others to see, descriptions of their community and leadership experience, and information about personal interests and life goals. Crucially, this website is not controlled, monitored, or owned by the university. It is made using one of several free website creation platforms (Wix, Weebly, etc.) and is 100 percent the result of each student's choices for design, content, and approach.
It is critical for student buy-in that the POP is not simply another class project that doesn't actually matter for their future. Once students realize that their POP—which features their name, their face, their work and life—is going to be seen by potential employers and people other than just their professor, their incentive to do their best work is enhanced and they hold themselves to a higher standard than they would if the project were simply done for a grade. Both surveys and anecdote confirm that the web is used more and more by potential employers to research applicants and to learn more about them than can be communicated in a resume or cover letter. Students push their POP into the world by adding a link to it in their resume, email signature, LinkedIn profile, and cover letters.
Impact
The impact of implementing the POP project as a requirement for all JSOM undergraduates has been significant. For students who are about to or have recently graduated, the shortest way to say what is happening is this: it is working. Since its introduction in 2013, a couple thousand students have created POPs and pushed them into the world. Business communication faculty regularly receive emails from former students reporting that they were called in for an interview because of the strength of their POP, and several graduates have received internships or job offers as a direct result of the impression of friendly professionalism they made in the POP. These reports are recirculated back to students working on their POP and serve as evidence that the POP can and does open professional doors.
For JSOM faculty, the POP has motivated instructors to create/modify student projects so they can be more effectively displayed on their students' POPs. Because Scantron exams do very little to inspire professional or personal confidence in a potential employer, instructors have begun requiring more real-world projects that can better demonstrate subject matter expertise to someone outside the classroom. This has led faculty to collaborate more and implement high-value assignments and projects. Because it matters in a concrete way for students and for the school, the POP has without doubt raised the bar for undergraduate teaching effectiveness in the Jindal School.
URLs: