University of Queensland, UQ Business School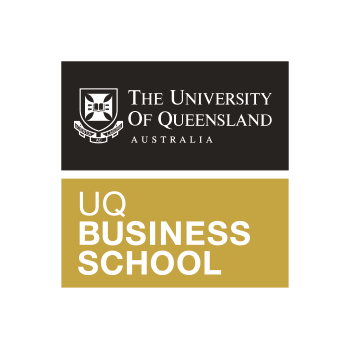 Location: Brisbane, Queensland, Australia
Accreditation Status: Business
Innovation Statement
An innovative two-page template provides novice researchers with a simple, methodical tool to confidently "pitch" a new research proposal to an academic expert.
Call to Action
The hardest aspect of doing research is starting it. Finishing research is also very difficult, but unless you begin, finishing is irrelevant. Fundamentally, the "pitching research" concept is all about starting, and, in this context, a common scenario is the novice-mentor relationship. Indeed, novice researchers and researcher mentors share a critical bilateral relationship that has a long-lasting impact on the skills development of and learning by budding researchers.
The common challenge presented by such a situation can be expressed in terms of a mirror pair of questions: (1) How can we help novice researchers overcome the despair of feeling totally clueless and utterly lost at the beginning of their research journey? and (2) How can help time-poor and heavily over-committed research mentors overcome the despair of feeling totally confused and mentally swamped by excessive, random, and disconnected ideas created by the junior research partners?
A good answer to these questions will lead to great efficiencies in the research process—efficiencies that can be characterised by substantial savings in time at the beginning of the research journey—for both novice and seasoned researchers. This savings in time will have positive psychological and motivational effects that help magnify the benefits going forward. These benefits will manifest in higher-quality outcomes and more timely PhD/paper completions and will help create good long-term habits that will give a "sustainability" dimension.
Innovation Description
Queensland University professor of finance Robert Faff's two-page pitching template tool (Social Science Research Network, 2015) begins with four preliminaries: working title, research question, key papers, and motivation. Following this setup is the core of the template based on a 3-2-1 countdown, which refers to the three elements of idea, data, and tools; the two questions, "what's new?" and "so what?"; and one bottom line: contribution. Faff's template is initially framed in a world of Microsoft Word, involving 20th-century technology. Ongoing developments in the pitching project aim to take the template into the technology of the 21st century, through an interactive web portal.
Currently, a prototype online version (partially facilitated by small seed funding from the Accounting and Finance Association of Australia and New Zealand) allows basic independent creation and simple choices, such as "keep private" or "make public." Future enhancements and planning over the next two years aim to develop a fully integrated and interactive setting via a mobile interface between academics and students across the University of Queensland (iTEMPLATES Internet—Technology Enhanced Mobile-mentored Pitch Learning Across Tertiary Education Spectra).
This interface would be easily assimilated into a course environment or accessible on mobile devices on the go by students in one of five streams: (1) elite year-12 students as part of the International Baccalaureate, (2) undergraduate students, (3) honors students, (4) master's coursework students, and (5) PhD/RHD students. Using a structured template for approaching a new research project, this interface would enable timely feedback from academics and guide student-supervisor interactions.
Impact
"Pitching Research" has had the following significant impacts:
"Pitching Research" has been downloaded more than 4,800 times from SSRN (since July 2014) and is in the top 1 percent of most downloaded SSRN papers of all time.
Since August 2014, pitching talks/workshops have been presented more than 75 times.
Pitching talks have been given at 27 domestic universities in Australia and have received exposure at universities/conferences/symposia in 16 other countries.
Pitching research has received exposure at the following doctoral symposia: AFAANZ (2014/2015); International Accounting and Finance Doctoral Symposium (2013–15); and Auckland Finance Meeting (2015, NZ).
The pitching template has been used as the basis for AFAANZ research grants (2015 and 2016).
Pitching research has been engaged with by novice researchers across many disciplines, including accounting, finance, management, marketing, strategy, international business, tourism, medicine, public health, food science, engineering, pharmacy, philosophy, ethics, education, business information systems, and psychology.
A substantial investment has been made in supplementary resources, including various YouTube videos and an online library with pitch examples across more than 50 different areas.
A growing collection of researchers have been featured in LinkedIn's "Pitch of the week" segment.
The free webportal PitchMyResearch.com allows researchers to create their own pitches online, free of cost.
Pitch days/competitions have been held at LaTrobe University (October 2014), SIRCA (February 2015), the Centre for International Finance and Regulation (May 2015), and UQ Association of Postgraduate Students (April–November 2015).
Conference pitching events have been held at FMCG (April 2015) and AMIS (June 2015/2016).
Industry was engaged via a "pitch day" hosted by the Centre for International Finance and Regulation (Sydney, May 2015).
URLs: