University of Pretoria, Gordon Institute of Business Science (GIBS)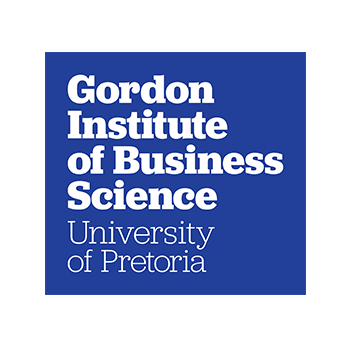 Location: Johannesburg, South Africa
Innovation Statement
GIBS introduced a core module that aimed to expose students to the political, social, and economic challenges experienced locally before embarking on their international immersions.
Call to Action
Within markets like South Africa's, there are various contextual challenges that need to be addressed in order to ensure the sustainability of the market and businesses operating within it. GIBS students are very familiar with their own environments (which tend to be associated with more affluent geographies) but do not always consider the broader context within which they live and do business. This was evident in the level of reflection of students who compared and contrasted South Africa to those countries they visited as part of their global immersion.
To ensure learning and deep reflection takes place within any context, GIBS introduced the Dynamic Competitiveness core module as part of the MBA. The aim was to expose students to local community leaders and businesses in small towns and to determine the political, social, and economical challenges these community leaders and business face. This was important to achieve to ensure students are able to compare and contrast political, social, and economic situations in South Africa with those of the country they were visiting as part of their global immersion.
In other words, this component would help them understand what goes on in their own "backyard" before embarking on an international immersion, in order to ensure deeper reflection and learning.
Innovation Description
Students were assigned a local town, not more than a three-hour drive from the GIBS campus, and with a GIBS professional associate, and were tasked with investigating the political, social, and economical aspects of the town over two and a half days. Students visited local schools, businesses, farms, NGOs, and communities and spoke with local leaders to engage on a personal level and experience first-hand what the challenges and opportunities were in those towns. Student engagements were guided by an applied assignment, where, at the end of the visits, they were required to present their insights and recommendations to a panel of GIBS faculty and invited guests. These recommendations were then shared with the local schools and establishments they visited.
Impact
The initial purpose of the Dynamic Competitiveness course was to ensure students were fully aware of the context within which they lived and did business before they embarked on their international trips. Students tend to have deep insights and reflections of the countries they visit, with a deep need to make a difference in that country (for example, India), but they often did not reconcile these insights with their own social, political, and economic contexts and challenges faced in various areas of South Africa.
GIBS wanted students to be fully aware of the challenges faced by South Africa's local communities and to ensure they become better managers and leaders as they make business decisions. The course successfully met its intended outcome. Additionally, an unintended consequence of this course was active citizenship. Students walked away from this course with a deep desire to make a difference and a sense of accountability to affect the necessary changes needed in South Africa. Prior to participating in this course, class conversations were often about what the government or businesses were going to do about the challenges South Africa faces; after this module, students were more attuned to what their role should be in our country as active citizens.
URLs: