University of Calgary, Haskayne School of Business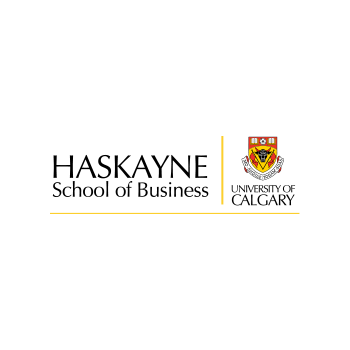 Location: Calgary, Alberta, Canada
Accreditation Status: Business
Innovation Statement
Piers Steel at the Haskayne School of Business is one of the founders of metaBUS, a groundbreaking research tool with the capacity to transform the speed of social science research.
Call to Action
In the scientific community, research doubles every nine years, and thousands of articles get published daily. Yet, there is no system in place to comprehensively organize all of that data. The lack of readily available information causes many researchers to spend years collecting past data for their studies, or it pushes them toward a specialization in their field. MetaBUS doubles the power of experiments because the system can automatically give a researcher the control group without having to gather it. Right now, meta-analysis could potentially take years. By using metaBUS, meta-analysis will take minutes and puts the focus on curating new knowledge rather than trying to sift through past findings.
Innovation Description
It's simple: researchers and practitioners log in to the metaBUS website, search ideas of interest as defined by a taxonomic map of the field of industrial and organizational psychology and human resources, and conduct instant meta-analyses—a valuable but previously time consuming mainstay of social science research. The Haskayne School of Business Canadian Centre for Advanced Leadership in Business (CCAL) was the first to fund this innovative project. The research team has also received the support of multinational funding from the Digging into Data competition supported by Social Sciences and Humanities Research Council (SSHRC), the US National Science Foundation (NSF), and the SHRM Foundation (U.S.).
Impact
The team hopes to launch a fully functional metaBUS in January 2016. The goal is to make this project sustainable and to grow to cover findings from every scientific field—to be the gateway of science. The team's goals are to change the speed and collaboration of science in the field of human resource management. A map of the HR field has been generated and will be linked to more than a million research findings. The data will be available to all researchers to generate instant meta-analyses with a myriad of analytic and moderator options. To readily translate research findings into practice, the team is also developing a software interface specifically for HR practitioners.
URLs: