Singapore Management University, Lee Kong Chian School of Business and School of Accountancy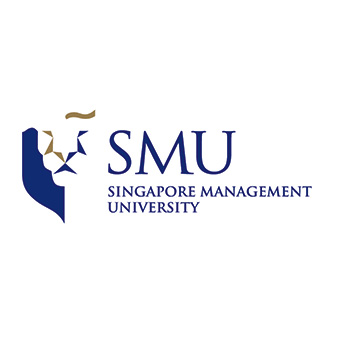 Location: Singapore
Accreditation Status: Business and Accounting
Innovation Statement
The SMU-X Initiative is an experiential approach to learning that encourages students to step out of silos to collaborate in an interdiscplinary and hands-on way.
Call to Action
One of the founding principles of SMU is to provide a model of education that is innovative and relevant to the business community and to Singapore's economy. Since its founding in 2000, the university has strived to adhere to this principle through initiatives such as SMU-X. SMU-X was motivated by the desire to better prepare students for the economy of the 21st century, as the scale and complexity of the challenges faced by the world and today's graduates are unprecedented. Sometimes, solutions come not from a single field, but from collaboration between people who bring different perspectives, training, and experiences to bear.
Also, the student profile has changed. The SMU student today sees the need to connect across school boundaries, uses technology with ease, and wants the university to keep up with their learning on the go. More learning takes place out of the classroom today. A student on campus spends almost twice the amount of time working outside the classroom than in the classroom.
Innovation Description
Universities are traditionally good at tackling problems that are deep but rarely look at problems that are broad. To bring about a change in mindset that is oriented towards breadth, SMU-X provides the platform and the infrastructure for faculty and students to work actively with the community and with research centres at the university. This is accomplished through the SMU-X pedagogy, as well as space that is designed specifically for it.
The SMU-X pedagogy is built on four principles: (1) experiential learning; (2) an interdisciplinary approach; (3) active mentoring; and iv) a tripartite learning loop for faculty, students, and industry partners. An SMU-X course is a structured 14-week course that combines academic theory with experiential learning. It involves the tackling of real unresolved issues that benefit from a interdisciplinary approach. We partner with industry, non-profit organizations, and government agencies in the development of course content and project outlines. Partners and faculty are also involved in mentoring students.
While students get the opportunity to apply theory to real world problems, faculty benefit from getting a better understanding of practical issues and concerns. Our partners also get the opportunity to glean fresh insights and advances in theory and methods that might be usefully applied to challenges that they face. Complementing SMU-X courses are spaces that support collaborative learning. These SMU- X facilities are equipped with technology to facilitate interactive discussions and presentations, are open 24/7, and have living spaces that allow students to fully immerse themselves in the problem they are tackling.
Impact
Students have commented that SMU-X courses are very challenging, given the fact that they had real clients to manage and expectations to live up to. Despite how intense and time-consuming these courses are, the overall feedback has been positive. Students appreciated that it made for a richer learning experience and also loved the fact that they were involved in work that had real application.
Industry partners were also positive as they saw SMU-X as a way to bridge the gap between academia and industry, and they found it interesting to get fresh perspectives on issues that they faced. They thought that an additional benefit was that SMU-X courses acted like a guided internship and allowed students to experience a real work environment, but under the direct supervision of a faculty member. Companies also got to know potential hires better and vice versa, allowing for a better fit between employee and company. Faculty benefited from the experience as well. Many felt that working with industry partners and the rich data gained from the projects gave them research ideas and supported their research in other ways.
URLs: