Open University, Business School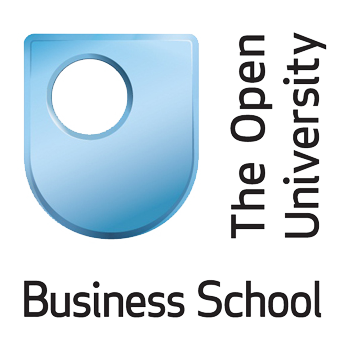 Location: Milton Keynes, England, United Kingdom
Accreditation Status: Business
Innovation Statement
Open University Business School invests significantly in creating free online learning resources. This now includes investment in supporting journeys from informal to formal learning.
Call to Action
The Open University (OU) mission has a strong focus on enabling the widest possible access to higher education. One way they express this commitment to widening access to higher education is by making a considerable amount of learning material available for free. This is done through the university's own open educational resources platform, OpenLearn, and popular social media such as iTunes U and YouTube, as part of FutureLearn, an Open University-owned international university collaboration to bring online learning (via MOOCs) to a global audience and through making programs in partnership with the British Broadcasting Corporation (BBC).
This educational resource availability delivers on our mission to generate social and economic impact by significantly widening access to high-quality business and management learning materials. We have increasingly clarified the strategic objectives of open content provision. While a primary objective continues to be the provision of open content that has social impact through improving access to good-quality educational materials, an increasing focus is on developing more effective pathways for progression from engagement with informal learning to accessing formal learning opportunities. The growth in flow of inquiries and module registrations from these platforms is currently meeting strategic targets.
Other measured benefits include increased brand awareness, increased media income, and increased availability of high-quality multimedia materials for integration in our mainstream modules. This effort also provides a space in which we can continue to learn about design for technology-enhanced learning and about the needs and behavior of informal learners.
Innovation Description
The OU produces open access learning materials in multiple ways.
First, every time an Open University team designs a new study module, at least five percent of the content is configured as a free online learning resource. This content feeds the free learning platform OpenLearn but also feeds other channels such as iTunes U, YouTube, AudioBoo, Biblio, and Google Play. Content includes a range of resources including text-based learning materials, video, podcasts, and pencasts.
Second, a partnership with the BBC involves coproduction of radio and television programs and design of related online learning materials.
Third, FutureLearn (a MOOC platform wholly owned by the Open University and operated in partnership with a range of top universites) provides free custom-produced online courses on a wide range of topics. Learning pathways are constructed across free channels that lead, for some people, to formal study (at a fee). For example, the business school coproduced the documentary series Escape from the Boardroom with the BBC on the challenges facing a series of senior managers and CEOs around the world. The series ran multiple times on the BBC World News channel. A viewer could follow a call to action at the end of the program and access a website with blogs by faculty on related topics and with links to learning materials on OpenLearn. Those free courses, in turn, have links to information about qualifications and courses of formal study relevant to the topics of the programs and to sample materials from those qualifications.
Impact
The first impact is in the sheer reach of these open learning materials, representing massive uptake by individual learners. To give some examples, Open University materials on iTunes U have been downloaded more than 70 million times, and the OpenLearn learning platform is accessed by 4 to 5 million people per year. Viewers of coproduced TV programs often number in the millions.
The second impact is on other educational institutions. Much of this learning content is released under a creative commons noncommercial, attribution, share alike license that allows other education providers to adapt and repurpose the learning materials in their own courses (as long as adapted materials are shared on the same terms). The university also works in partnership with third party funders to repurpose these open educational resources to support capacity building in developing countries.
A third impact is on reputation and brand awareness. For example, the Open University has become, according to Google, the most searched for university in Europe and the third most searched for in the world.
A fourth impact is on the development of teaching approaches. For example, building on prior Open University work, FutureLearn has built a structured approach to generating social engagement and interaction in MOOCs with the consequence that participation and completion rates are significantly higher than on other MOOC platforms. This learning is translating back into formal learning programs, which have much higher levels of student support but can still benefit from the learning in the MOOC context.
URLs: