Lancaster University, Lancaster University Management School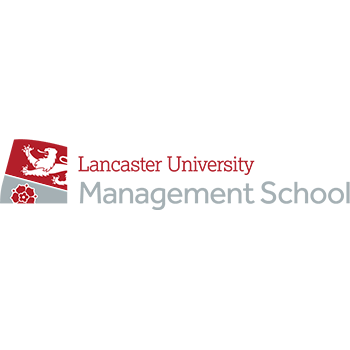 Enabling local growth across 15 regions, Lancaster University Management School played an unprecedented role in implementing governmental policy through the design, delivery, and evaluation of a £32 million national program.
Call to Action
Lancaster University has a strong track record in the project management of large-scale, multi-partnership outreach programs. In late 2013 the university was successfully managing and delivering a portfolio of over 50 regional, national, and international projects with a combined value in excess of £60 million.
Lancaster University Management School (LUMS) is notable among leading business schools, combining excellence in research with impactful small and medium enterprise (SME) engagements. In addition, LUMS is one of only three business schools in the U.K. to hold the Small Business Charter Gold Award in recognition of the role it plays in developing British enterprise. Leadership of the Wave 2 Growth Hub (W2GH) paved the way for further extending its work through the design, implementation, and evaluation of a national government initiative.
Managing a £32 million project marked the first occasion that a university had been granted control and named as the accountable body for a program of this scale and importance. Drawing on its track record, LUMS was confident it would add value to the emergence, development, and implementation of local growth Hubs. The W2GH would develop a network of national importance, sustained by the research-led engagement with businesses and communities of LUMS. Leading this program demonstrated potential for higher education institutions (HEIs) and their future role in supporting economic growth at regional and national levels. The opportunity presented itself as a game changer within the political and business agenda of the United Kingdom.
Innovation Description
It is unprecedented for an HEI to work with three distinct government bodies to implement a new business support policy. The W2GH program was an 18-month initiative, led by LUMS, with the aim of enabling 15 new growth hubs around England to create jobs and drive local economic growth. LUMS had the unique role of bringing together 17 local enterprise partnerships, 42 HEIs, and over 200 local and national business representatives, chambers of commerce, and innovation organizations to establish the hubs.
LUMS was as a network enabler and facilitator of interactive learning between program stakeholders. Due to its large scale and the geographical dispersal of the hubs, an important activity was to create and strengthen a network and to facilitate interactive learning to allow the hubs to exchange knowledge and continuously improve. LUMS acted as a neutral intermediary to broker issues and achieve a balance of views among stakeholders.
In doing so, it gave the network a platform to have a collective voice for policymaking and regional growth that fed back into government. Rigorous processes were established, including a governance structure and a claims and monitoring framework. To allow the hubs to respond to local market conditions and develop appropriate interventions, LUMS established an agile evaluation process. Implemented in real time with the input of users, this process built on formative evaluation to share best practices. It identified what worked and, through this sharing, made it possible for the hubs to become more effective.
Impact
The W2GH program accelerated the availability of responsive and accessible business support across England, creating powerful networks of locally based organizations in 15 hubs. The hub network enabled trust, allowing institutions in all regions to work together to support business across geographical boundaries. Several hubs worked together, providing a seamless local business support environment, which had been a challenge for them previously.
To date, the program has created 2,244 new jobs, equal to 90 percent of the program target of 2,500. By the conclusion of the monitoring period in March 2017, the hubs predict that a total of 4,351 jobs will be created, far exceeding the initial target. The program has attracted over £64 million of private sector investment from small- and medium-sized enterprises (SMEs) to match the initial input of £30 million by the hubs. Thus, the program exceeded the target of a 2-pound private sector investment for every 1 pound invested.
By June 2015, it was estimated that approximately 67,000 SMEs had engaged with their local growth hubs, with their social presence attracting an average of 4,600 unique visitors per day. Due to the success of the program, LUMS was invited to a House of Commons Committee to inform policy on government support for business. The program demonstrated that a HEI can translate national policy initiatives into local targeted actions that generate jobs and economic development. The outcomes generated by this program underline the competence and capability residing in many HEIs, assets that can be easily accessed and leveraged in future policy programs.
URLs: