Iowa State University, College of Business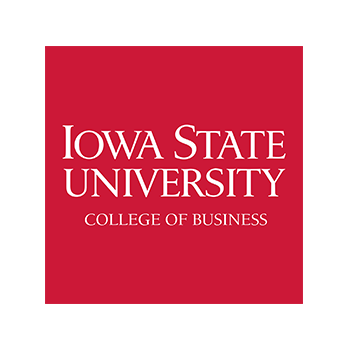 Location: Ames, Iowa, United States
Accreditation Status: Business and Accounting
Innovation Statement
Iowa State University has established an international live case study that simultaneously allows students to observe a complete supply chain while traveling abroad.
Call to Action
In years prior to 2011, very few (less than 3 percent) of ISU College of Business students had traveled internationally, and even fewer had participated in international education programs. In addition, few students, including those studying supply chain management (SCM), had any experience in following a product as it traveled through the entire supply chain (i.e., from product development to the retail store). Correspondingly, organizations hiring ISU College of Business SCM graduates expressed needs to hire students who have traveled abroad and developed an understanding of international business operations. As a result, the Department of Supply Chain Management and Information Systems at ISU developed an international live case study tour as the focal part of its SCM 491 course. The course sought to provide an international field experience for undergraduate students.
Innovation Description
This course was developed in cooperation with Target Corporation to provide students with a firsthand look at global supply chain operations for a major retailer. Students spend 10 hours in the classroom learning basic global supply chain concepts including domestic and international port operations, global sourcing, quality control, domestic and overseas logistics operations, and international relationship management. Students are then afforded the opportunity to learn how Target manages its international logistics operations through travel by tracing its supply chain, in reverse, from the retail store in Ames to the factories in Shenzhen, China.
The class requires students to spend time in Ames, Cedar Falls, Long Beach (and the Los Angeles area), Hong Kong, Shenzhen, Beijing, and Minneapolis. Students are simultaneously tasked with business problems to solve while collecting information along the way. Students participating in the live case study tour are also given opportunities to explore the Chinese culture, experience the burgeoning capitalism at work, and interact with the Chinese community.
After observing the supply chain in action, students are required to provide concrete recommendations for improving supply chain operations and to make presentations to Target's leadership team at its headquarters in Minneapolis. The course also intends to provide students with a deeper and firsthand understanding and experience of the economic structure and environment as well as cultural characteristics of China, which is considered to be the Factory of the World and a major engine of the world economy in the 21st century.
Impact
Since the inception of this program, Target has implemented at least seven recommendations made by our student teams and has hired six students who have participated in the program. Based on initial projections, Target and its supply chain partners have saved over 5 million USD (according to information received by the ISU College of Business). Most importantly, students have expressed a much greater understanding of international business concepts after taking this course, and several have been invited to share their experiences with business leaders in Iowa. Additionally, the international case study has helped increase the percentage of students engaging in study abroad opportunities. Over 25 students have participated in the class in each of the past two years. With this and other live international case study classes, ISU College of Business student participation in international programs has increased by nearly 50 percent since 2013.
URLs: