The George Washington University, George Washington School of Business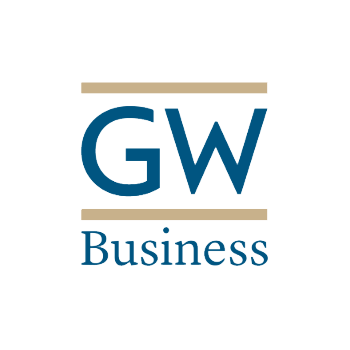 Location: Washington, District of Columbia, United States
Accreditation Status: Business and Accounting
Innovation Statement
Through its Capital Markets Program, the GW School of Business collaborates with the Milken Institute and the International Finance Corporation Treasury to train mid-level African professionals.
Call to Action
The development of strong institutions and effective capital markets is vital for long-term economic growth in the world's poorest countries. Indeed, insufficient access to finance is one of the most binding obstacles to the growth of entrepreneurial enterprises in developing economies. Capital market weaknesses dampen countries' abilities to innovate, create jobs, and improve the quality of life of their residents. In contrast, the development of strong capital markets can build a robust business sector and reduce transaction costs by decreasing information asymmetries, enabling risk management, and aligning interests among economic agents.
In many countries, insufficient training on topics related to finance and capital markets among regulators, policymakers, market intermediaries, and private sector players serves as one of the major constraints to capital market development. This program helps close this gap. It offers a balanced mix of academic rigor and practical policy and operational instruction for mid-career professionals working across the finance sector in sub-Saharan Africa. It further builds a community of professionals from across sub-Saharan Africa who can support and collaborate with one another through their careers.
Innovation Description
George Washington University has partnered with two prestigious organizations to develop the Capital Markets Program: The Milken Institute, a think tank focused on increasing prosperity in countries around the world, and the International Finance Corporation (IFC) Treasury, which promotes sustainable private sector investment in developing countries.
The Capital Markets Program will launch in Fall 2016 with a cohort of mid-career professionals working in the finance sector across several countries in sub-Saharan Africa. Students will spend the fall semester taking courses at George Washington University Business School and participating in a range of cocurricular activities supported by the Milken Institute and the IFC Treasury. Students will take courses in Corporate Finance and Risk Management; Capital Markets, Instruments, and Institutions; Capital Markets, Financial Crises, and the Global Economy; and Quantitative Thinking for Capital-Market Decision Makers. The semester of coursework will be followed by an internship in a public- or private-sector finance organization within the U.S., which will give students practical experience in their fields.
Extensive alumni experiences will be offered once the students return to their home countries in order to maintain the relationships they have developed within their cohort, as well as to build a broad network of finance professionals over time. At the end of the program, participants should have the knowledge to understand the challenges of capital market development and the tools to develop and implement solutions tailored to meet the needs of their specific markets.
Impact
This Capital Markets Program reflects George Washington University School of Business's broader commitment to contribute as a local, national, and global citizen, as well as its aim to serve as a leader at the intersection of the private, public, and nonprofit sectors. In the long run, the program is intended to develop a cadre of citizen leaders within sub-Saharan Africa who will contribute to the development of their home economies by introducing sound, innovative policies, regulations, and forms of market intermediation. By enhancing human capital within the finance sector and building networks of finance professionals across the region, the program is aimed at fostering institutional development and economic growth across the continent.