Educators

Businesses
International Conference and Annual Meeting
Pathways to Impact
Location
Chicago, Illinois, USA
Event Type

Conference
Featured Speakers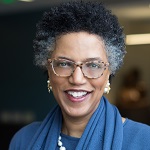 Linda A. Hill
Linda A. Hill is the Wallace Brett Donham Professor of Business Administration at Harvard Business School and chair of the Leadership Initiative. Hill is regarded as one of the world's top experts on leadership. She was named by Thinkers50 as one of the top ten management thinkers in the world in 2013 and 2021 and received the Thinkers50 Innovation Award in 2015.

Hill is the author or co-author of several award-winning articles and books including, Collective Genius: The Art and Practice of Leading Innovation, which has been named to the inaugural Thinkers 50 Booklist: 10 Management Classics for 2022, Being the Boss: The 3 Imperatives of Becoming a Great Leader, and Becoming a Manager: How New Managers Master the Challenges of Leadership.
Hill's TED Talk on how to manage for collective creativity has over 2.6 million views and her research and consulting focuses on leadership development, leading change and innovation, and implementing global strategies. In 2014, she co-founded Paradox Strategies—an advisory and research firm that advises organizations and boards on leadership, innovation, and diversity and inclusion.
Hill is a member of the Board of Directors of Relay Therapeutics and is on the Board of Trustees of the ArtCenter College of Design and of Brigham & Women's Hospital. She is also a member of the Team8 Fintech Strategic Committee and serves on the advisory boards of several organizations including, the American Repertory Theater, the Aspen Institute Business and Society Program, The California Institute for Telecommunications and Information Technology (Calit2), Eight Inc., the Morgan Stanley Institute for Sustainable Investing, and The United Nations Institute for Training and Research.
She sits on the board of the Global Citizens Initiative, Inc. and is a special representative to the Board of Trustees of Bryn Mawr College. Hill completed a post-doctoral research fellowship at the Harvard Business School and earned a PhD in behavioral sciences at the University of Chicago. She has a BA, summa cum laude, in psychology from Bryn Mawr College.
---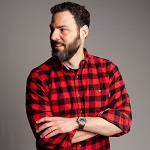 David Schonthal
David Schonthal is an award-winning professor of strategy, innovation, and entrepreneurship at the Kellogg School of Management, where he teaches courses on new venture creation, design thinking, healthcare innovation, and creativity.

Along with his colleague Loran Nordgren, Schonthal is one of the originators of Friction Theory—a groundbreaking methodology that explains why even the most promising innovations and change initiatives often struggle to gain traction with their intended audiences—and what to do about it. This work is popularized in Schonthal's Wall Street Journal and National Bestselling book, The Human Element: Overcoming the Resistance That Awaits New Ideas (Wiley).
Outside of Kellogg, Schonthal has been a practitioner of entrepreneurship, design, and innovation for over 20 years. He has spent a decade working at world-renowned design firm IDEO and currently serves as an operating partner at 7Wire Ventures, a healthcare technology-focused venture capital firm, and a venture partner at Pritzker Group Venture Capital, a consumer- and enterprise-focused fund.

Schonthal is a global advisor at Design for Ventures (D4V), a Tokyo-based early-stage venture capital fund that invests in design-led Japanese startups. He is a contributing writer to Forbes, Inc., Fortune, and Harvard Business Review magazines, authoring articles on corporate entrepreneurship, innovation, change, and business design and is a Distinguished Achievement Award finalist for Thinkers50, an international organization that identifies, ranks, and shares the leading management ideas of our age.